Humorous policeman goes viral
Share - WeChat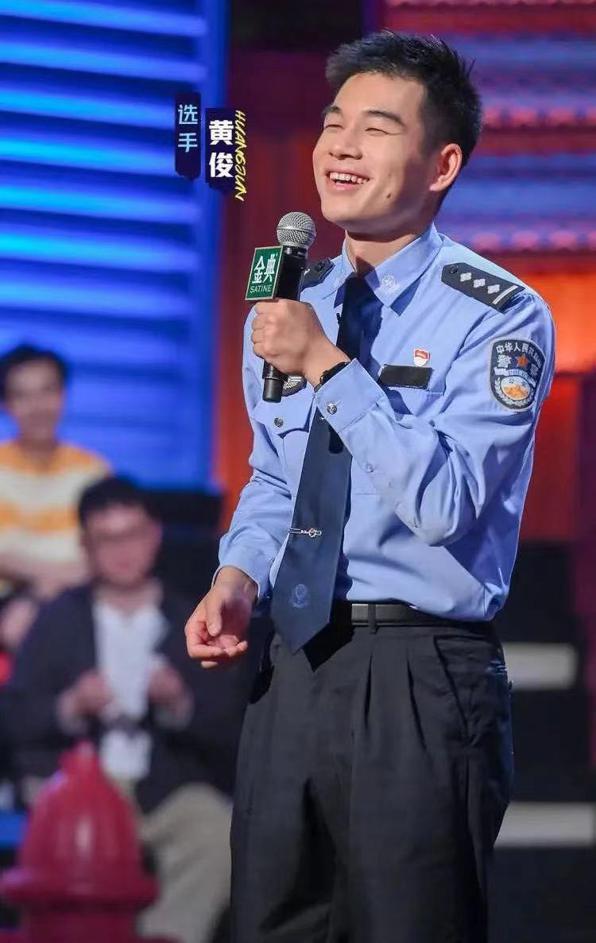 Huang Jun, a traffic police officer in Shanghai, has become famous overnight after appearing on the fourth season of Rock & Roast, a popular standup comedy show aired on streaming website Tencent Video, on Wednesday.
Huang was clearly a hit with the audience as his on-the-job jokes constantly drew big laughs.
"I've come to this show because I want to break the stereotype about police officers, and let people know that we are not always serious, and that we are also interesting and humorous people," said the 31-year-old, who joined the police force in 2013 and has since been working at the Bund directing traffic.
"Many people don't like us because we give out fines, but I want to change the negative impression as what we do is for the public's good and we also provide service to the people," Huang said in another interview with Shanghai Radio Station on Friday.