Shanghai heritage brands launch new mooncakes
Share - WeChat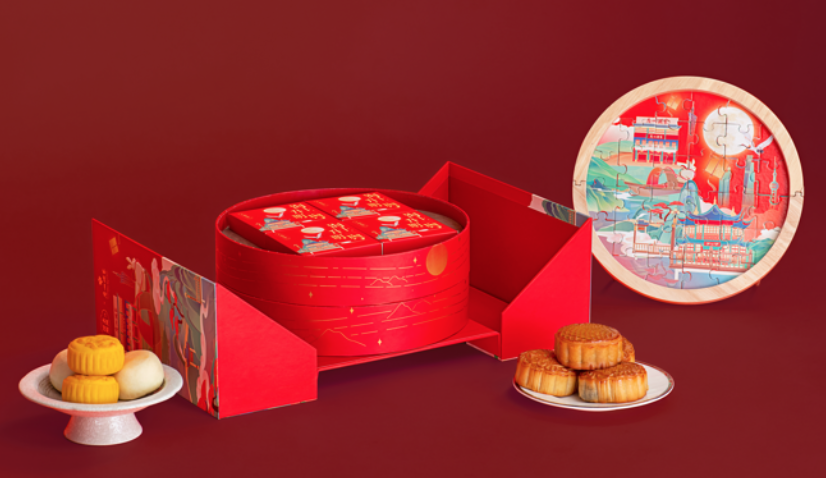 Several heritage brands in Shanghai have launched mooncakes with novel flavors in preparation of the upcoming the Mid-Autumn Festival on Sept 21 this year.
Xinghualou, a 170-year-old mooncake brand in Shanghai, has launched a new gift box in collaboration with Nestle comprising two coffee mooncakes, two red bean mooncakes and two mooncakes stuffed with five types of nuts.
Xinghualou has also launched a plant-based meat mooncake which offers consumers a similar taste but with lower fat content and zero cholesterol, said Zhi Jing, deputy general manager of the food company.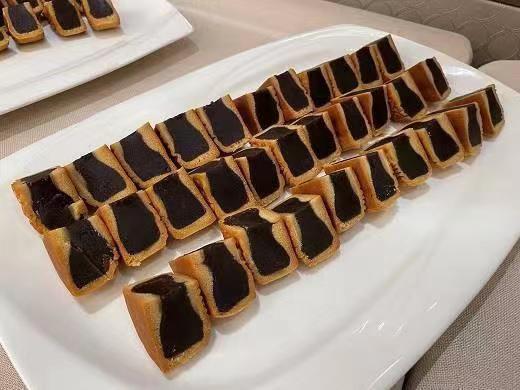 Old City God Temple, another Shanghai food brand, has joined hands with Guangzhou Restaurant to jointly launch a mooncake gift box that displays the distinctive features of Shanghai and Guangzhou through creative package designs. Besides the classic flavors, mooncakes featuring Pu'er tea and fern flavors are also included in the box.
Over at Dexing Restaurant, consumers can savor a mooncake made of green pepper and Cantonese sausage as well as a durian-stuffed version, both of which are new creations by the restaurant.
"Given the increasing number of young customers, we must keep up with the trend and make innovations as a time-honored restaurant brand," said Wang Xiang, chef of the Longyun branch of the restaurant.
The Mid-Autumn Festival, celebrated on the 15th day of the 8th lunar month, is also known as the Mooncake Festival.
Mei Linhan contributed to this story.