Italy elated, and confounded, by surprise success
Share - WeChat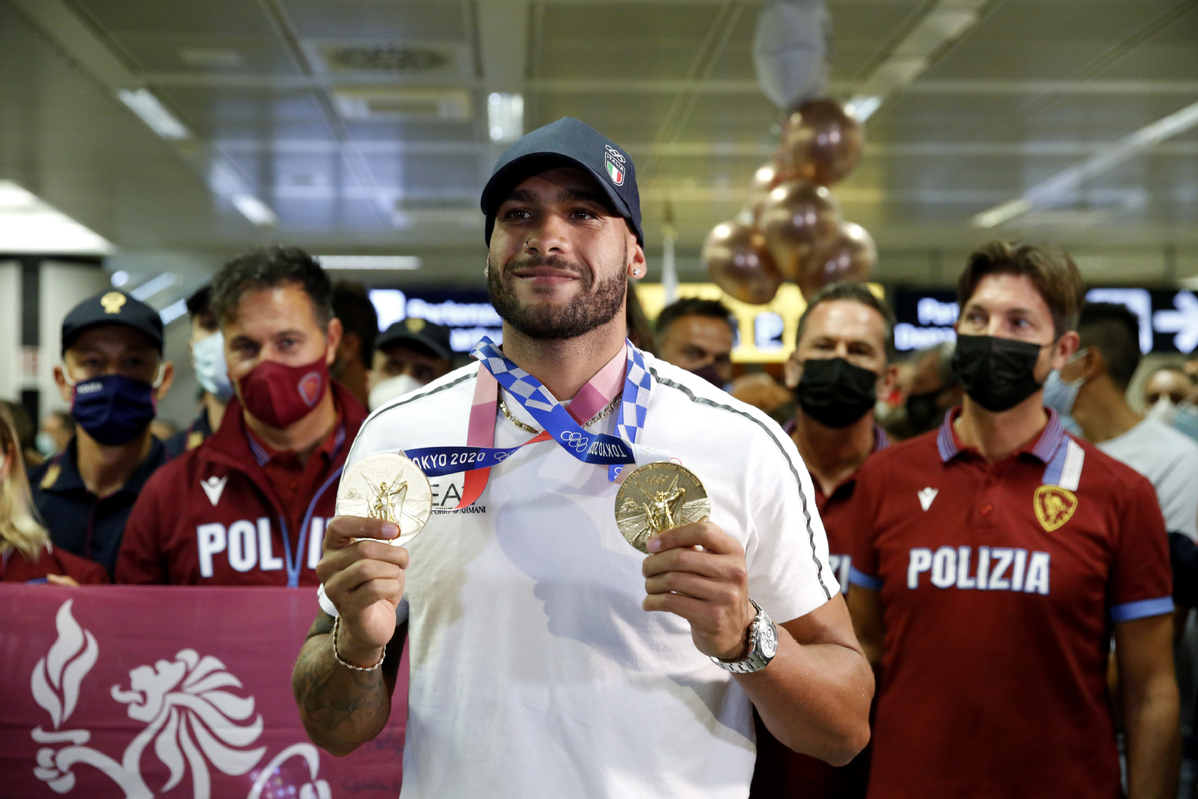 While Polito praised the winners, he pointed to other recent successes the country has enjoyed on the sporting and cultural stages-Italy's victory at soccer's UEFA European Championship, tennis player Matteo Berrettini's run to the Wimbledon final, and even Italy's victory at the Eurovision Song Contest for the first time since 1990.
"Unlike other countries, there aren't many areas of Italian life where young people have an advantage over older generations," Polito told Xinhua.
"Italy is no longer a place where a hardworking young person without connections can hope to excel in the workplace.
"But our youth unemployment is among the highest in the industrialized world. There is no future for young people in politics. So all the talent and enthusiasm is being funneled into a few key areas, like sports or music. Areas where success is based on merit."
Polito said this change did not help Italy overachieve at the Olympics, but rather to take its rightful place among its peers.
"Italy's success seems strongest compared to its previous results, not compared to other countries," he added.
"In terms of medals, Italy was more or less tied with France and Germany, countries with broadly similar-sized populations and economies.
"Britain, another country with a similar-sized population and economy, did better than Italy. The Netherlands' population is less than a third of Italy's and they did as well as Italy did. Australia has less than half Italy's population and they did better than Italy."
Polito continued: "Italy didn't really exceed expectations. We basically had the level of success we should have had. But that's a new thing."
Xinhua