One year late, but student graduates with flying colors
Share - WeChat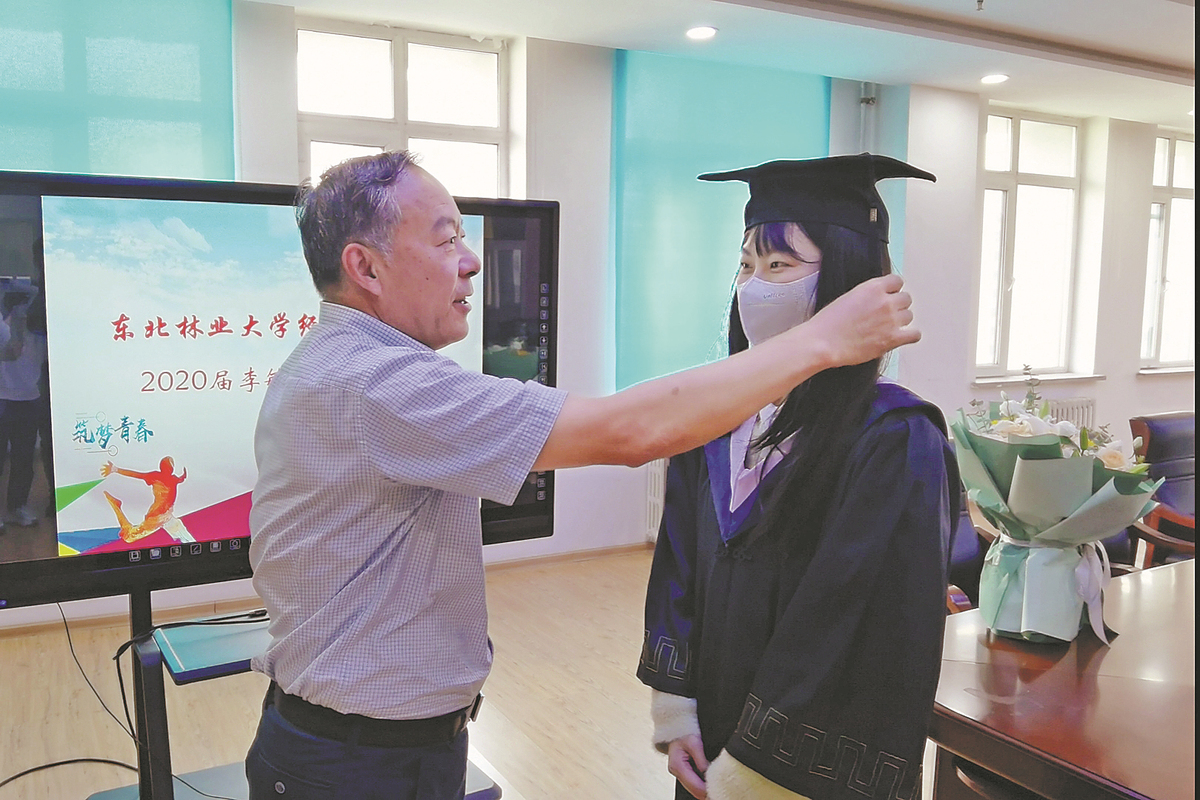 Li Min, who is recovering from leukemia, passed her graduation thesis presentation successfully in June, a year after her classmates. To her surprise, she received a special gift-a commencement ceremony just for her at the Northeast Forestry University in Harbin, capital of Heilongjiang province.
Li, 23, was admitted to the university's School of Economics and Management in 2016.
In November 2019, as she was preparing for the National Postgraduate Entrance Examination, she began to suffer from fever, cough and a tightness in the chest.
"The symptoms were not very serious, and I thought it was just tiredness," she said. "I was also busy with exam preparations, so I didn't pay much attention to my health."
However, the symptoms became more and more frequent after she finished the exam in Dec 2019.
As the winter vacation began in January last year, she returned home to Mudanjiang, a city some 300 kilometers to the southeast of Harbin and was diagnosed with leukemia after seeking treatment in a local hospital.
Li and her parents traveled to Harbin for better medical treatment.
"I began to receive chemotherapy at the First Affiliated Hospital of Harbin Medical University and waited for the results to find out whether there was a family member whose stem cells matched mine," she said. "Fortunately, in March last year, I was told that my mother could be a donor."
As her classmates began to prepare their theses for graduation, Li was forced to suspend her studies.
"When my classmates and teachers learned about my situation, they gave me a lot of help and encouragement," she said. "My teachers helped raise donations at the university, and my classmates posted my information on Shuidichou (a crowdfunding platform) to help with my huge medical bills.
"They always showed concern and sent messages encouraging me."
On May 21, last year, Li received a stem cell transplant at a hospital in Tianjin.
It was successful. Afterward, Li and her parents stayed in Tianjin to allow her to recover and undergo regular therapy and re-examination. As her health gradually improved, Li told her teachers she still hoped to complete her studies.