Senior sets sights on law degree
Share - WeChat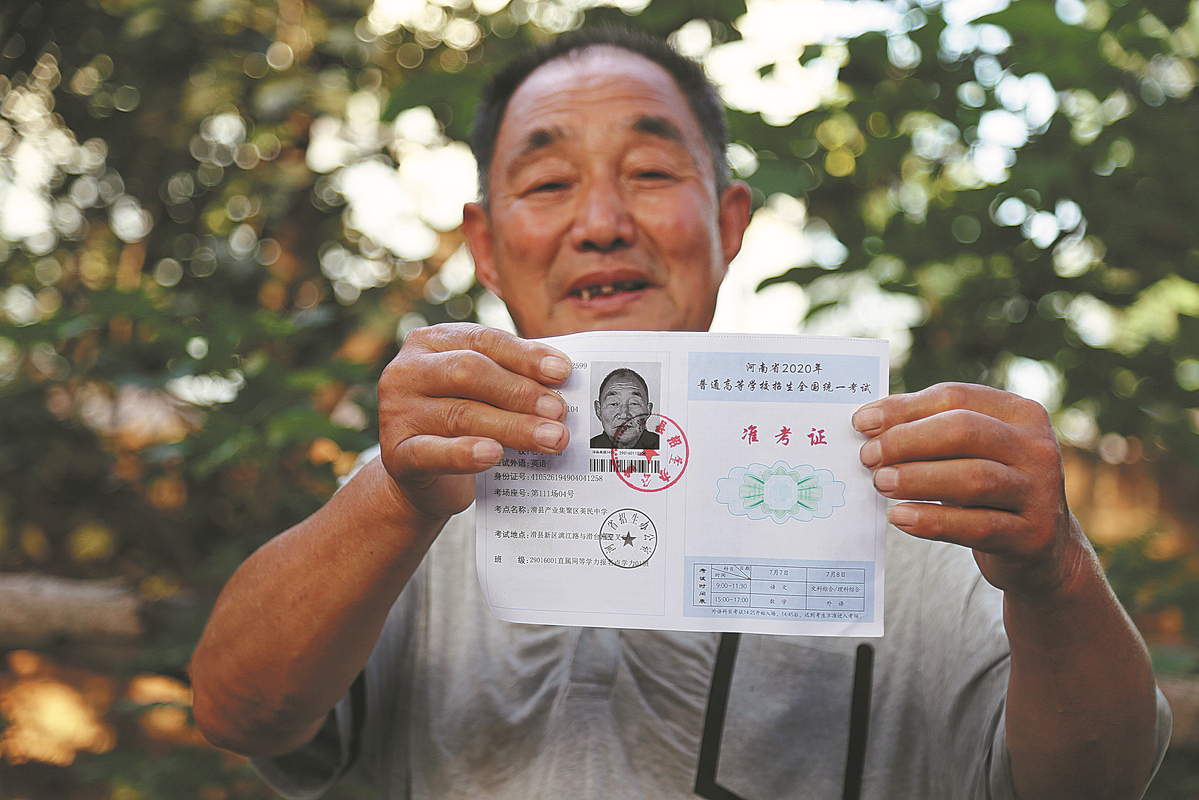 Determined septuagenarian living the campus life after taking gaokao five times
During the school semester last fall, a gray-haired student was a regular guest at a college library in Henan province.
Liu Yuchun enrolled at Puyang Vocational and Technical College in northeastern Henan at age 71 after taking his fifth gaokao, or national college entrance exam, in July last year.
As a law student, Liu had a leg up on his fellow students as he had spent two years acquiring legal knowledge at an open college 30 years ago to assist his food industry business.
However, he struggled with his English during his freshman year. With no higher education background, Liu found the language really difficult to grasp.
School officials agreed to let him swap his English course for another subject. Still, he wanted to challenge himself, so he decided to study on his own. "I am reviewing 48 English phonetic symbols during the summer vacation now," he said.
He said he gets up at 5 am every day and recites vocabulary words and passages while taking walks in the morning, and he studies law in the afternoon. Liu also said he loves going to the library.
"I have read a large number of books, including those by Marx and Engels. I've read Das Kapital 20 times," he said.
Like roughly 6 million other people who wanted to fulfill their dreams of pursuing higher education, Liu took his first gaokao in 1978.
He scored 320 points, meeting the acceptance threshold of some universities, but he never received an acceptance letter.
In the 1980s, Liu, who is from Huaxian county in Anyang, Henan, saved up 10,000 yuan by opening a food processing factory that eventually employed more than 200 workers. The sesame sugar they produced was sold in Zhengzhou, the provincial capital.
He used his savings to help needy neighbors.
"I thought opening a food factory would increase job opportunities for my fellow villagers, and my extra money could support them to some extent," Liu said.