Blockchain-based trade finance offers opportunities
Share - WeChat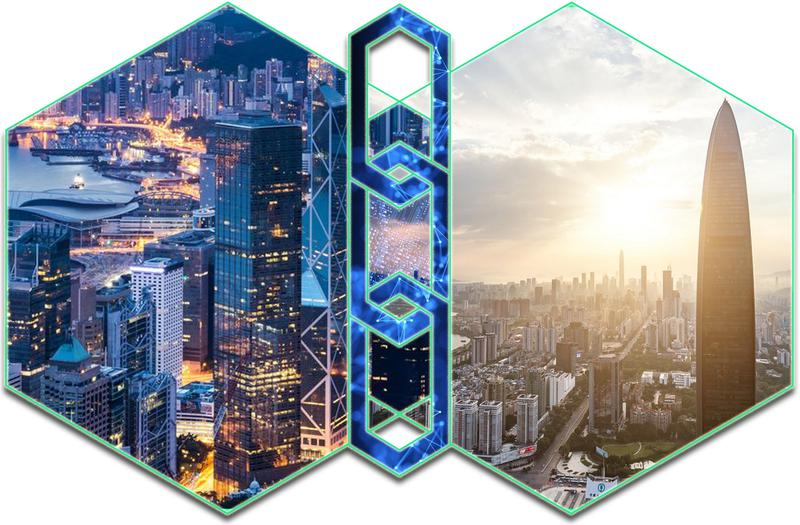 Hong Kong's economic potential at the national level has again won recognition under the 14th Five-Year Plan (2021-25) for National Economic and Social Development and the Long-Range Objectives Through the Year 2035.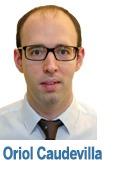 Hong Kong's future is not so much about remaining the gateway to the mainland but mostly about enhancing its status as one of the world's most important financial centers by adopting the very economic initiatives that are relevant to the development blueprint for the Guangdong-Hong Kong-Macao Greater Bay Area.
One of the areas where Hong Kong is excelling, and that can bring many opportunities to the whole of the Greater Bay Area, is that of blockchain-based trade finance platforms.
Trade finance refers to financial transactions — domestic and international — in which financial institutions provide credit to guarantee an exchange of goods. Trade finance plays a critical role in supporting the real economy since it provides the financial instruments that facilitate cross-border trading.
As per the statistics provided by the World Trade Organization in its 2016 report Trade finance and SMEs: Bridging the gaps in provision, around 80 percent of global trade is supported by some sort of financing or credit insurance, even though "a lack of trade finance is a significant non-tariff barrier to trade, particularly (but not exclusively) in developing countries".
Applying blockchain technology to trade finance will help to reduce many inefficiencies, since traditional trade finance processes (e.g., a letter of credit) are still resource-intensive operations due to the physical exchange of documents, for this industry has not seen many changes in recent centuries despite the world evolving.
The fact that conventional trade finance still works on a paper-based mode of operations can be considered inefficient and cumbersome. Furthermore, the conventional system of trade financing shows a clear lack of integration.
When we talk about lack of integration, we refer to the fact that all parties involved in a trade finance transaction (importer, exporter, shipper, insurer, bank, etc.,) have their own databases, which record the transaction independently. This causes duplication of information and, if there is any error or change to be made, amendments will need to be made by all the parties involved, independently.
What is China's approach toward blockchain technology, though? In October 2019, President Xi Jinping gave a speech saying China needs to "seize the opportunities" presented by blockchain, in what was one of the first instances of a major world leader backing the technology.
China is adopting a tougher stance toward cryptocurrencies and Bitcoin mining, but we must bear in mind that cryptocurrencies are just one of the many applications of blockchain.
These last few years, several solutions and consortia have been launched in order to explore the advantages of blockchain in trade finance, also in Hong Kong, giving most of these solutions a worldwide reach.
In his Hong Kong FinTech Week's opening keynote address in November, Hong Kong Monetary Authority Chief Executive Eddie Yue Wai-man announced that Hong Kong had embraced a new era of smart banking, and one of the four main initiatives that Yue mentioned the city was undergoing to prepare its financial sector for the future was precisely related to blockchain in trade finance.
The blockchain-based trade finance eTradeConnect platform (Hong Kong's blockchain-based trade finance platform, owned and operated by the Hong Kong Trade Finance Platform) is considered a leading platform in the Asia-Pacific. Following the success of the 2016 proof of concept, this new blockchain-based platform was developed to replace the paper-based trade finance system. Through this platform, customers and their trading partners can conduct trades and trade financing through sharing of information in an effective and cost-efficient way. Participants on the platform benefit from enhanced transparency and potential access to multiple banks for trade loans.
The eTradeConnect was developed in collaboration with 12 banks in Hong Kong: Australia and New Zealand Banking Group, Bank of China, BEA, DBS Bank, Hang Seng Bank, HSBC, Standard Chartered, Agricultural Bank of China, Bank of Communications, BNP Paribas, ICBC, and Shanghai Commercial Bank.
Furthermore, the operators of eTradeConnect and the People's Bank of China Trade Finance Platform announced in November 2019 that a proof of concept would be conducted to explore connecting the two platforms. The HKMA announced in early November 2020 that Phase 1 of the POC was completed successfully. The second phase started this year with a focus on expanding the range of trade activities and financing products.
In addition to this, the People's Bank of China, alongside the China Banking Regulatory Commission, the China Securities Regulatory Commission, and the Foreign Exchange Bureau, proposed in May 2020 a blockchain-based trade finance platform to cover the whole Greater Bay Area.
To sum up, it seems the perfect time for the whole of the Greater Bay Area to keep encouraging innovation in the area of blockchain in trade finance. There is no doubt that the whole of the Greater Bay Area is committed to innovation in general and to blockchain technology as well as to improve commercial ties with the rest of the world; hence the importance of keeping the development of blockchain-based trade finance platforms. Hong Kong created its world-leading eTradeConnect platform, and a blockchain-based trade finance platform to cover the whole Greater Bay Area was proposed last year by the People's Bank of China and other government bodies. This platform would undoubtedly bring many opportunities to the Greater Bay Area.
The author is a fintech adviser, a researcher and a former business analyst for a Hong Kong publicly listed company.
The views do not necessarily reflect those of China Daily.