Shakespeare performed in native language of Tibet
Share - WeChat Mingled with some Tibetan traditional tunes and dancing steps, a new production of the Shakespearean classic Hamlet was staged by young Tibetans in both Mandarin and Tibetan languages in Lhasa, Tibet autonomous region, on Tuesday and Wednesday nights.
The most famous soliloquy from Hamlet was uttered in the Tibetan language — "To be or not to be, that is the question" — creating a fresh atmosphere for the Tibetan audience to watch the drama in their own language for the first time.
This new production of Hamlet was directed by Pu Cunxin, chairman of the Chinese Dramatists Association, and it was performed by 22 Tibetan college graduates.
As the first Tibetan graduates to receive bachelor's degrees from the performance department of the theater, the 22 had also just graduated in the Tibetan class of the performance department of the Shanghai Theatre Academy over the summer.
"This masterpiece handed down for 400 years exudes a new aura of ethnic flavor as interpreted by young Tibetan actors and an infusion of Tibetan cultural elements," Pu said, adding that the production was a gift to Tibet.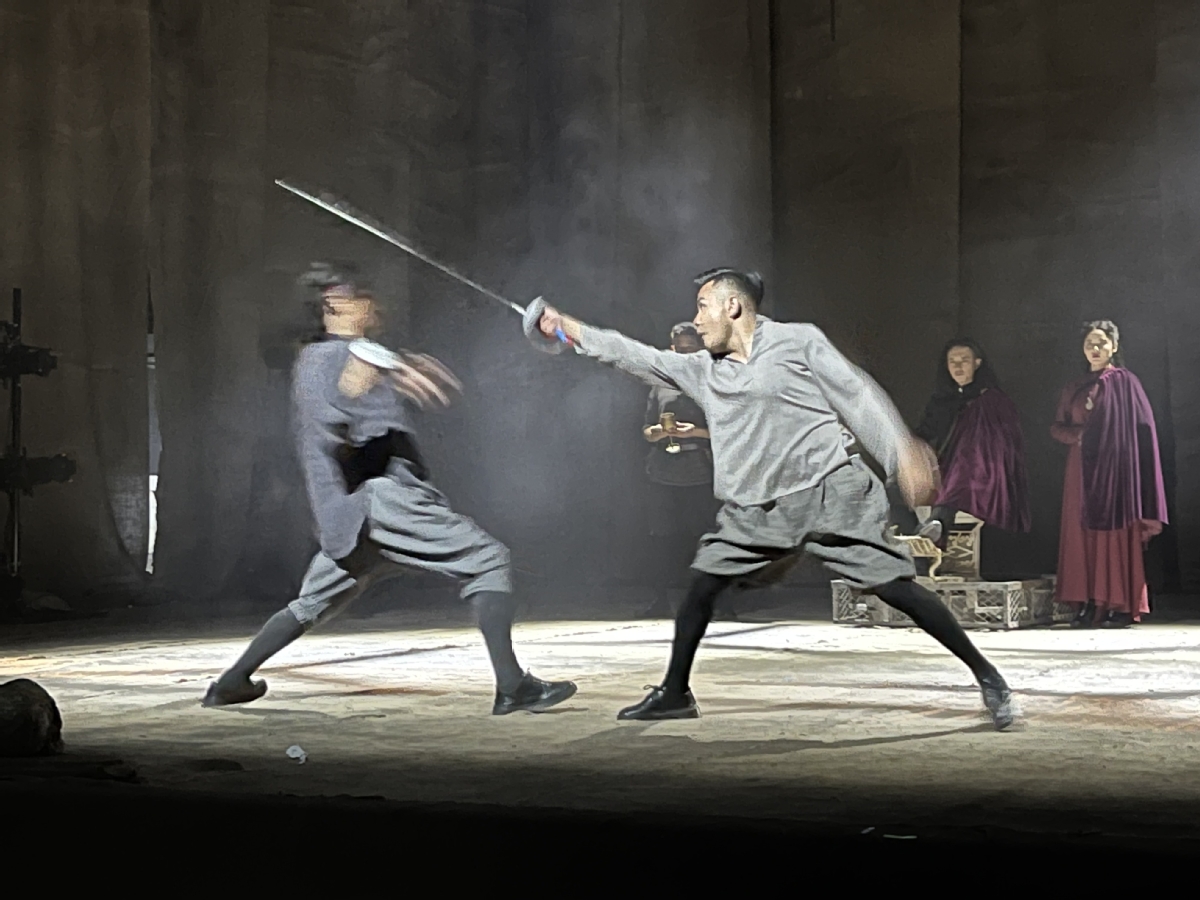 "It's also a challenge for the Tibetan students to perform the drama in their own language. We hope it will be a good integration between Tibetan and Shakespearean cultures," Pu said. "Bringing a bit of Tibetan cultural elements into the drama does not change what is true in the drama; instead, it adds more fun for the audience."
Wang Yang, an associate professor in the academy's performance department, said Tibet is a unique magical land in his mind.
"By blending Shakespeare with Tibetan culture today, we have watched a great multicultural and brilliant performance on this stage," Wang said.
Tenzin Samphel, a Tibetan student who plays Rosencrantz in the drama, said he was proud to be part of the famous drama using his own ethnic language in front of his relatives and friends.
"It's the premiere of the Tibetan version, anad I am pleased to play for my relatives, friends and my fellow Tibetans," he said. "I love being an actor and I will keep working hard to shape more roles in the future."