Epidemic containment methods keep outbreak under control: Official
Share - WeChat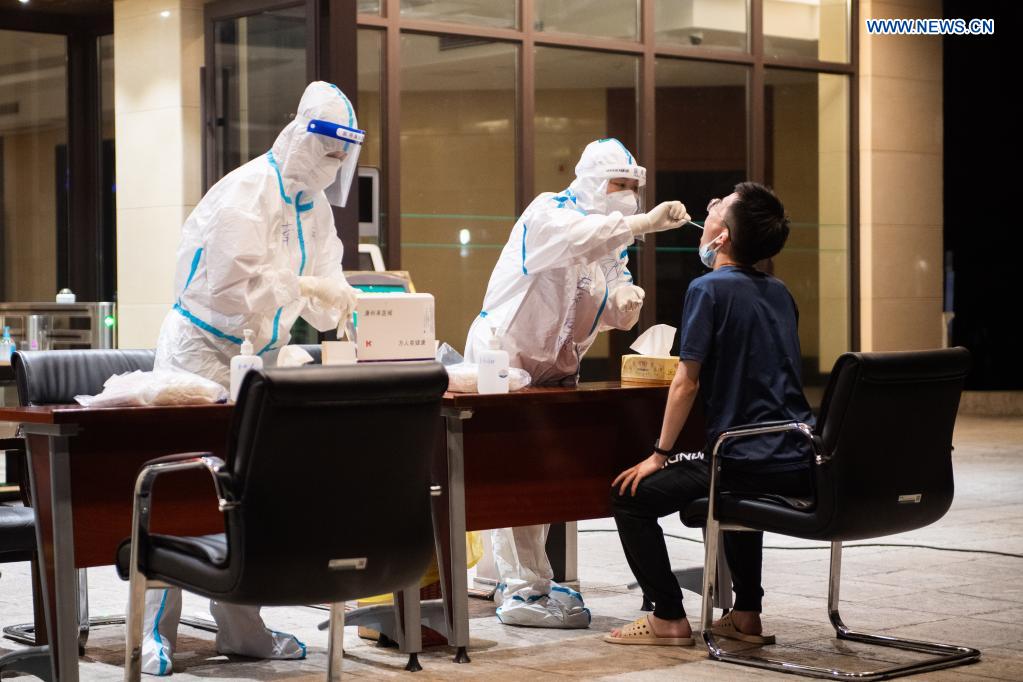 The recent COVID-19 outbreak in China is under control, as all 15 provincial regions that have reported confirmed cases have actively implemented epidemic containment measures, a senior health official said on Thursday.
He Qinghua, an official with the National Health Commission's Disease Prevention and Control Bureau, said as long as local governments strictly implement epidemic control and prevention measures the outbreak is expected to be controlled within two to three incubation periods.
The new round of outbreaks have involved more people and have different origins, adding to the difficulty and complexity of containment efforts, he said at a news conference.
New cluster infections might still occur in other regions and local governments should step up monitoring to control possible new outbreaks at early stage, he said.
"We should stick to the epidemic control and prevention measures, as they have been proven to be effective in successfully controlling more than 30 outbreaks," he said.
Once an outbreak is reported, local governments should immediately to differentiate the infection risks of different regions, conduct mass nucleic acid tests in key areas, find close contacts, quarantine all people at risk, provide necessary treatment to patients and publish timely information to the public, He stressed.