Experts call for inoculation against flu in China
Share - WeChat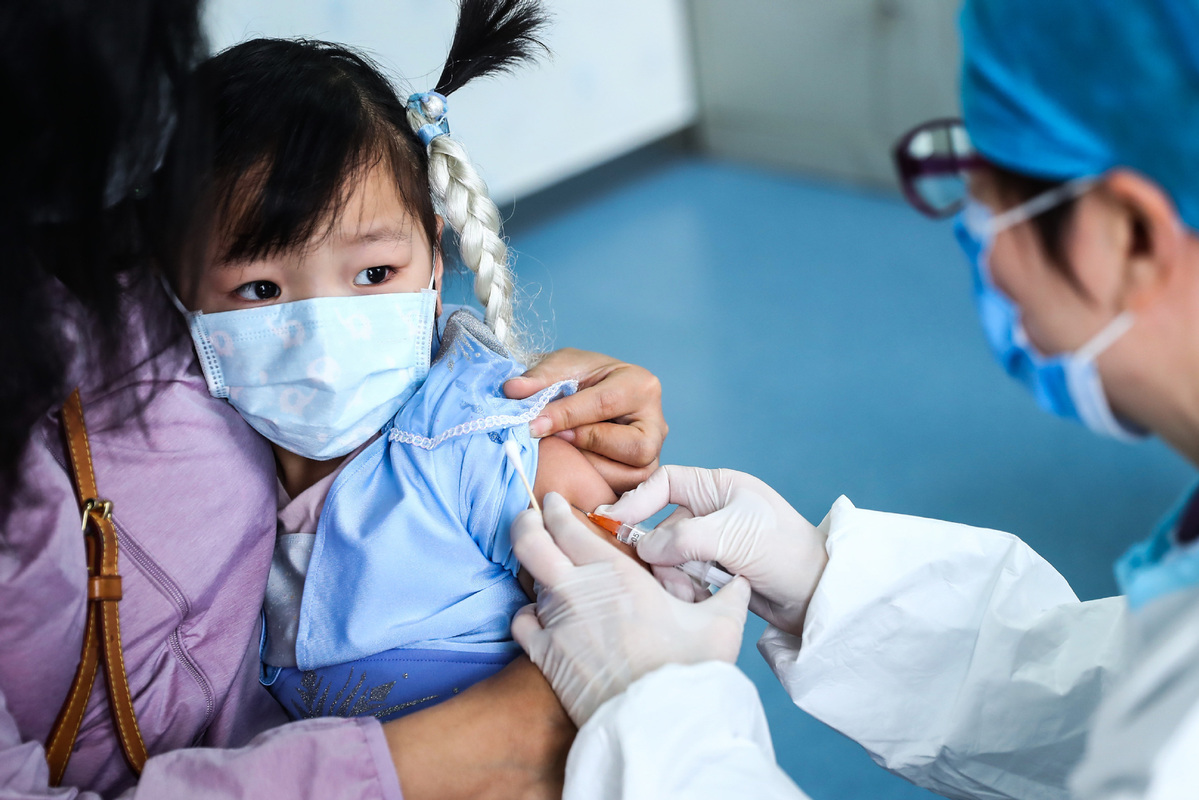 Leading experts pointed out potential threats by flu this year and called for inoculation preparations at a national academic conference on prevention and control of seasonal influenza Saturday.
Data show that for two consecutive months, flu-like cases in China's outpatient clinics have exceeded that of the same period in the past three years, said Wang Dayan, director of Chinese National Influenza Center.
The threat of flu still exists in China, said Peng Zhibin, associate researcher with China CDC.
Peng said that in 2020, the flu epidemic was at a low level. Because people took non-pharmacological intervention measures, including hand washing, masking and social distancing to prevent and control COVID-19, which helped to reduce the possibility of flu infection.
However, people's pre-existing immunity against flu may decline relatively, indicating great significance of getting influenza vaccination this autumn and winter, he said.
Both the flu and COVID-19 virus can spread through respiratory droplets and contact. If the epidemics overlap, severe challenges may be posed to medical prevention in cold seasons, said Zhou Ning from Tianjin CDC.
As one of the high-risk groups of influenza, children are more likely to develop severe complications such as pneumonia, encephalitis and myocarditis, said Qian Suyun from Beijing Children's Hospital with Capital Medical University. He also referred to foreign studies showing the fatality rate of severe cases of influenza can reach about 50 percent among children.
Influenza vaccination is the most important way to prevent seasonal flu, said Feng Zijian, a researcher with China CDC.
Flu vaccines currently approved for marketing in China include trivalent and quadrivalent inactivated vaccines, trivalent live attenuated vaccines. The protective rate of influenza vaccines can reach 70 percent to 90 percent for healthy adults aged under 65, according to Beijing Youth Daily.
Feng Xiaojie contributed to this story.