Team China's social climbers
Share - WeChat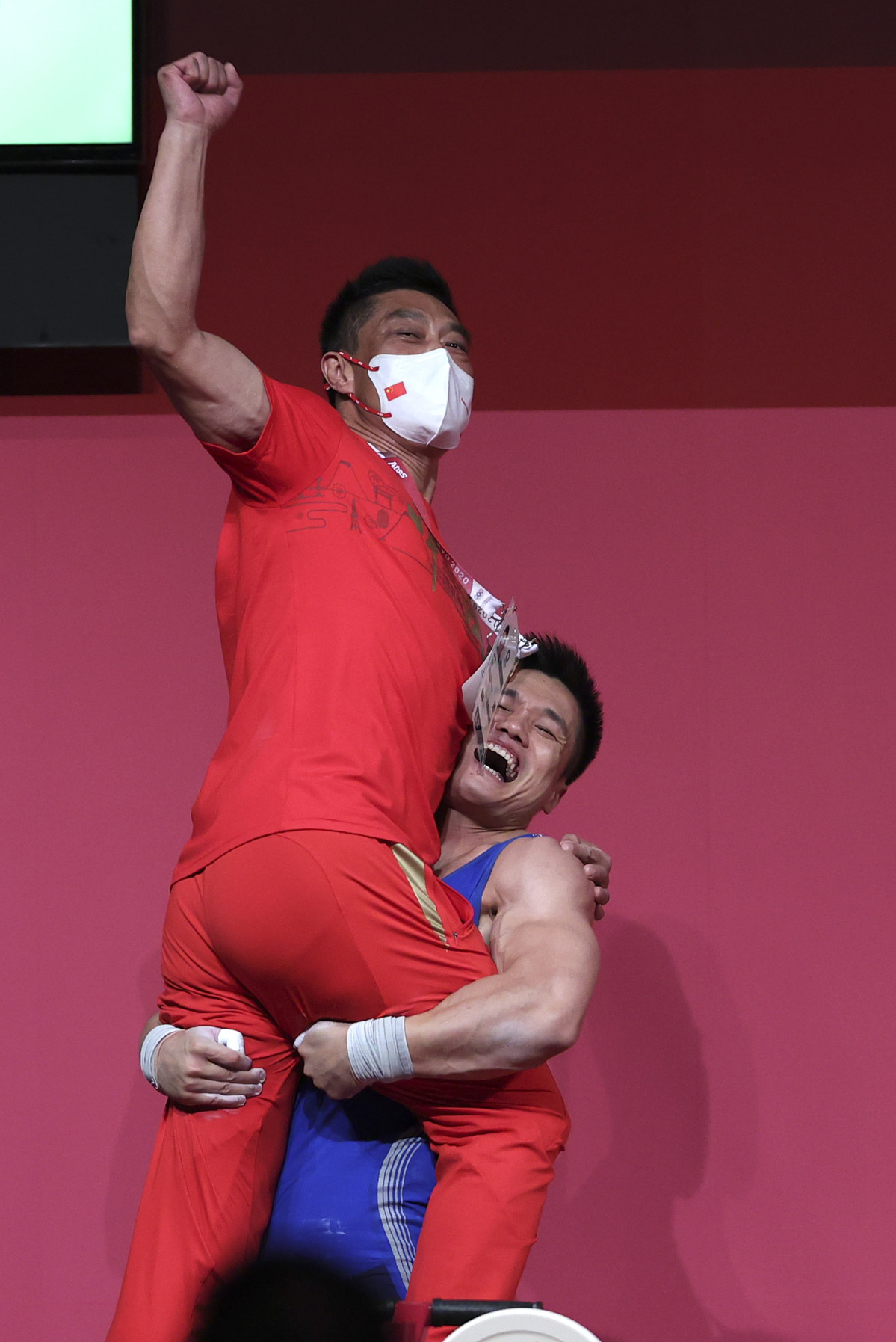 Nation's Olympians embracing online world to reveal their personalities like never before
Chinese athletes are embracing the social media age to connect with their fans like never before as the public's appetite for glimpses into their heroes' personalities continues to grow.
With TV thoroughly covering their athletic feats at the Tokyo Olympics, social media platforms offer China's stars the chance to showcase their daily lives, training routines and behind-the-scenes experiences at the Games.
Yang Qian has been one of the biggest hits online. After firing China to the first gold of the Games by winning the women's 10m air rifle on July 24, the student athlete savored the finest moment of her young career by forming the shape of a heart with her arms on the podium.
The impromptu pose-enhanced by Yang's vivacious, smiling eyes behind her face mask-has since racked up millions of likes online.
Yang's new-found popularity, highlighted by over 2 million new Weibo followers during the Games, even turned the yellow duck hairpin she wore during the final and her pearl nail polish into hot commodities on online shopping platforms.
Yang, a 21-year-old junior student at the prestigious Tsinghua University, revealed that, away from the shooting range, she is a regular college student who likes fashion accessories and cosmetics just as much as any girl her age.
Her regular Weibo posts on the food she eats, the places she visits and celebrities she admires all trigger plenty of interest and reaction from her ever-increasing legion of followers.
Compared to their media-shy predecessors, who were products of an altogether less-ostentatious era, China's young athletes these days tend to enjoy the spotlight, and have no problem with revealing their often diverse and colorful personalities online, according to communication and marketing experts.
"China's State-run sports system used to be pretty closed and isolated with limited access for the outside world, especially for events with relatively low participation rates," said Zhang Qing, founder of Beijing-based sports marketing consultancy Key-Solution.
"The use of social media has opened up a window for athletes and their sports to break out of the athletic sphere and be appreciated and celebrated by a wider audience," added Zhang, referring to the unprecedented attention niche sports such as shooting and weightlifting have enjoyed during Tokyo 2020.