Deep Earth sciences key to development
Share - WeChat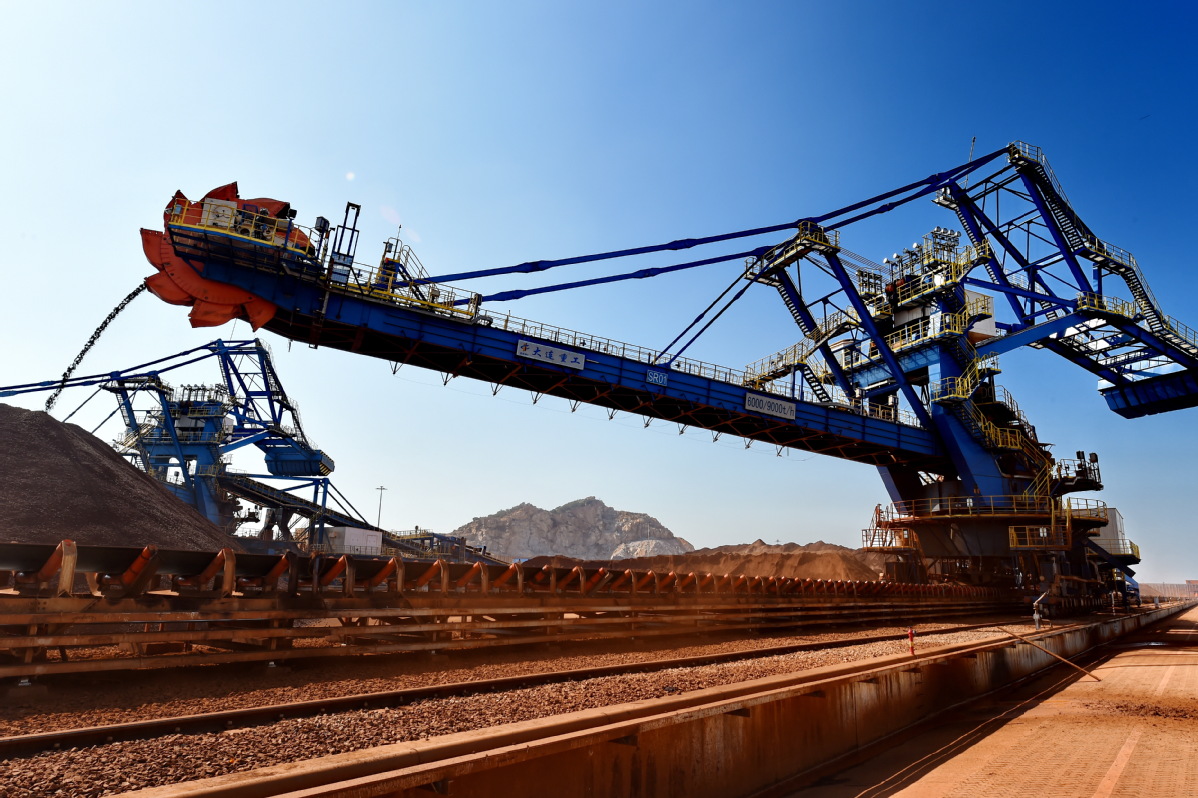 Nation has intensified research projects for exploration, discovery
China will need to enhance research into deep Earth sciences to fulfill some of the country's biggest strategic needs, from finding and utilizing underground resources to predicting and mitigating natural disasters, experts said.
In a speech addressing China's top scientists and engineers in late May, President Xi Jinping urged the Chinese scientific community to break new ground in four strategic frontiers: deep space, deep sea, deep Earth and "deep blue".
"Deep blue" refers to fields related to computer science and information technology, such as cyberspace security and artificial intelligence, according to the Ministry of Science and Technology, while deep Earth consists of geology, mineralogy, seismology, geothermal energy and other sciences related to understanding the Earth's internal structure and utilizing its resources.
Compared with the other three frontiers, deep Earth exploration is a relatively obscure field, given the enormous resources, manpower and technological ingenuity needed to penetrate the Earth's crust, experts said. But since the mid-20th century, more countries are now aware of the strategic importance of this field.
Liu Jiaqi, a geophysicist and an academician of the Chinese Academy of Sciences, said deep Earth sciences are closely related to the ability to tap into Earth's mineral and energy resources. They also play a key role in environmental protection and mitigating the risks of natural disasters, such as earthquakes and volcano eruptions.
"It is a science about supporting and sustaining life on Earth. Without it, we cannot thrive," he said, adding that China's long-term economic prosperity depends heavily on the supply of fossil fuels and basic raw ingredients, all of which are created via complex geological activities and extracted from the ground.
Xu Yigang, a geochemist and a CAS academician, said China attaches such great importance to deep Earth exploration because the country needs to curb its overreliance on importing iron, copper, nickel, oil and natural gas.
"Therefore, we need to strengthen our basic research into deep Earth sciences so that we can find and mine the resources our country needs," he said.
Taking iron ore as an example, many of the world's largest and most accessible iron ore mines are in Australia, Brazil and Russia, according to the Ministry of Commerce. Although China has the world's fourth-largest crude iron ore reserves, most of the ore is deep underground and too costly to mine and process.
As a result, China has had to import nearly 80 percent of its iron ore since 2011, the ministry said, adding that the country has also been the world's biggest importer of copper and nickel for years, fueled by the country's rapid development in stainless steel, construction and electronics.
The lack of self-sufficiency in these raw ingredients means Chinese industries are strongly affected by price fluctuations. On May 12, the price of iron ore surged to a record $237.57 per metric ton, prompting the China Iron and Steel Association to take measures to curb the rising price and ensure stability of the supply chain.
Luo Tiejun, vice-president of the association, warned at a conference in December that the price of iron ore had been climbing rapidly in 2020, which surpassed industry expectations and introduced new risks and instabilities to the economy.