Beijing raises virus risk level at two locations
Share - WeChat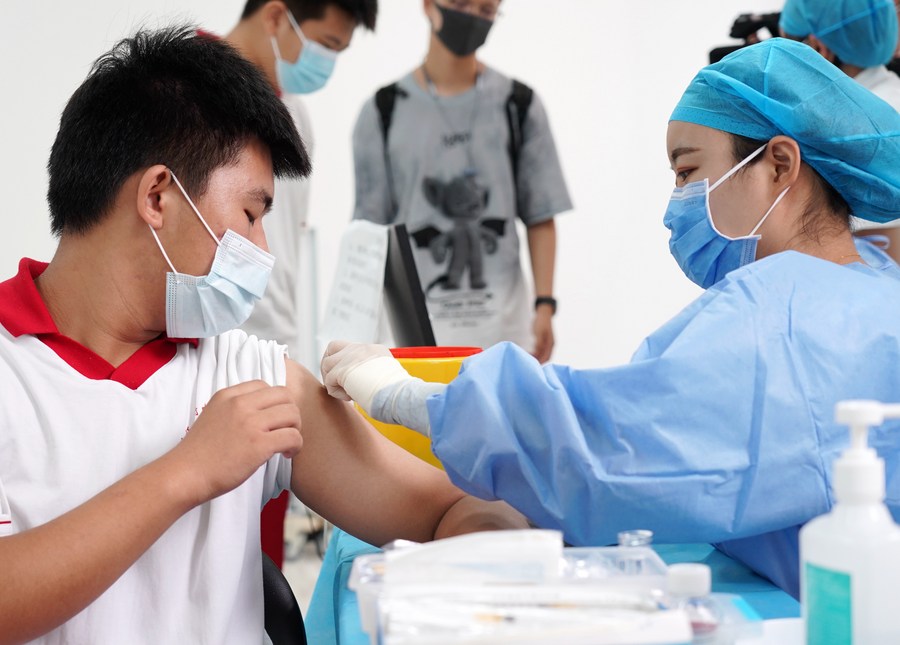 Genetic sequencing showed that the early cases in the latest coronavirus outbreak in Beijing are the Delta variant and linked to the mutated strain found in Nanjing, Jiangsu province, where the new infection clusters first occurred, a senior official in the capital said on Wednesday.
They are related to the same transmission chain, said Pang Xinghuo, deputy director of the Beijing Center for Disease Control and Prevention.
Beijing reported three new locally transmitted confirmed COVID-19 case on Wednesday. About 50 close contacts of those people are in isolation and under medical observation, Pang said at a news conference. The city has reported eight local cases since the outbreak on Thursday.
Beijing raised the designated risk level of one residential community in its Changping district and another community in Fangshan district to medium. It now has two medium-risk locations; the rest are designated low-risk, Pang said.
Of the three newly reported cases, two are relatives of the previous confirmed case and had been to Zhangjiajie, Hunan province. The other was a close contact of the previous confirmed case, having taken the same flight on Friday back to Beijing from Sanya, Hainan province.
People from the medium-risk locations in Beijing should not leave the city, and Beijing residents who are currently traveling are encouraged to return as soon as possible.
Pang reminded the public to continue wearing masks to help prevent virus transmission, even though daytime temperatures is relatively high and help keep a damper on the virus.
Social distancing should continue, and people should reduce all travel and going out, she said.