Region consolidates planning for Olympic security
Share - WeChat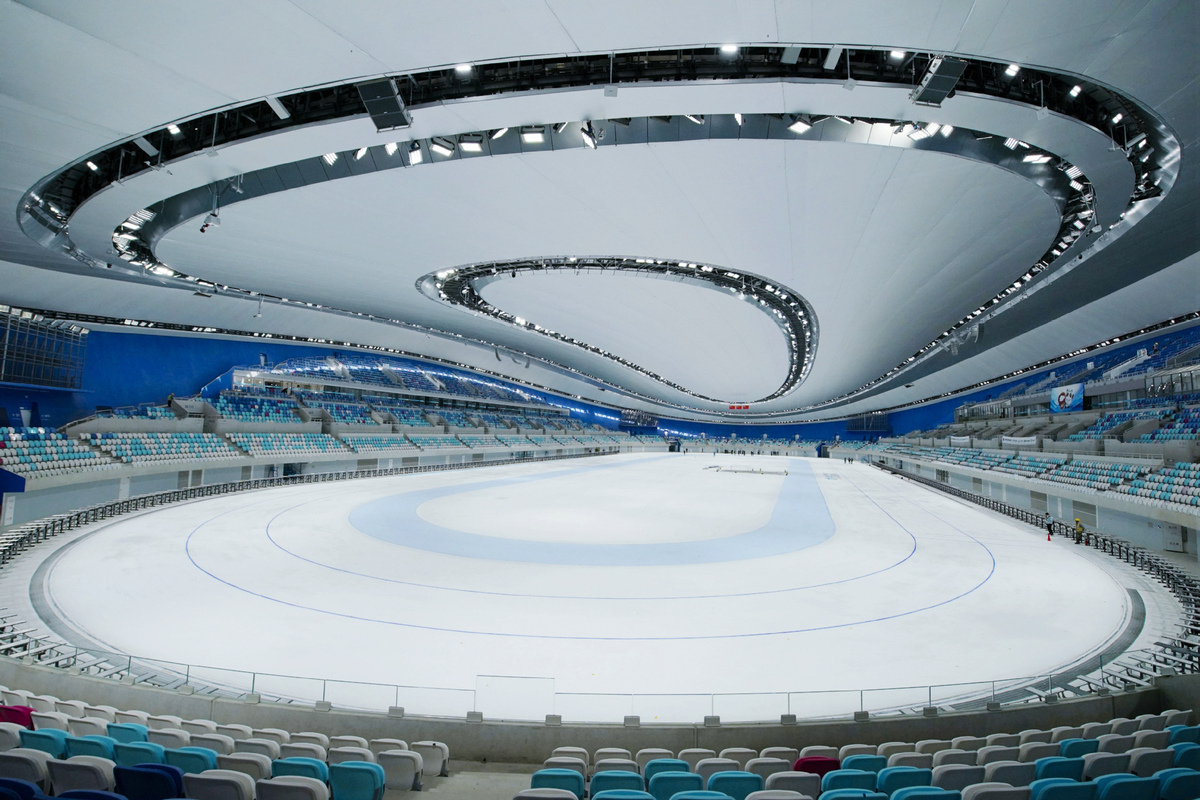 A decision authorizing governments to impose temporary administrative measures as they make preparations for the 2022 Winter Olympics was approved by the standing committees of the people's congresses in Beijing, Tianjin and Hebei province last week. It was announced at a news conference on Tuesday. The decision took effect immediately.
The authorization is intended to clear the way for necessary preparations for the upcoming Games by guaranteeing the coordination of law enforcement, said Zhang Qing, deputy director of the Standing Committee of the Beijing Municipal People's Congress, during a joint online news conference.
He added that the decision simultaneously issued in the three places will help accelerate the formation of a joint law enforcement force for the Beijing-Tianjin-Hebei region, and promote the coordinated development of the Beijing-Tianjin-Hebei region as part of China's national strategy.
The decision noted that during the preparation, hosting and post-Olympic phases, the governments can take action in environmental protection, public safety, public health and road traffic in accordance with the principles of necessity, appropriateness and precision.
Zhang said public support is a key element in the preparation and hosting of the Beijing Winter Olympics. To ensure minimizing the impact on people's lives and productivity, the new rule will be effective until 15 days after the closing ceremony of the 2022 Winter Games.
Wang Rongmei, director of the legal office of the municipal Standing Committee in the capital, said Beijing, Tianjin and Hebei all take the responsibility for the preparation and organizing of the Games.
In providing legal guarantees, the three areas shoulder identical responsibilities, Wang said, adding that there should be consistency in key measures, but safety measures should be adjusted according to the different needs of the host city and non-host city.
Most Popular
Highlights
What's Hot