Jiangsu suspends mahjong and poker lounges
Share - WeChat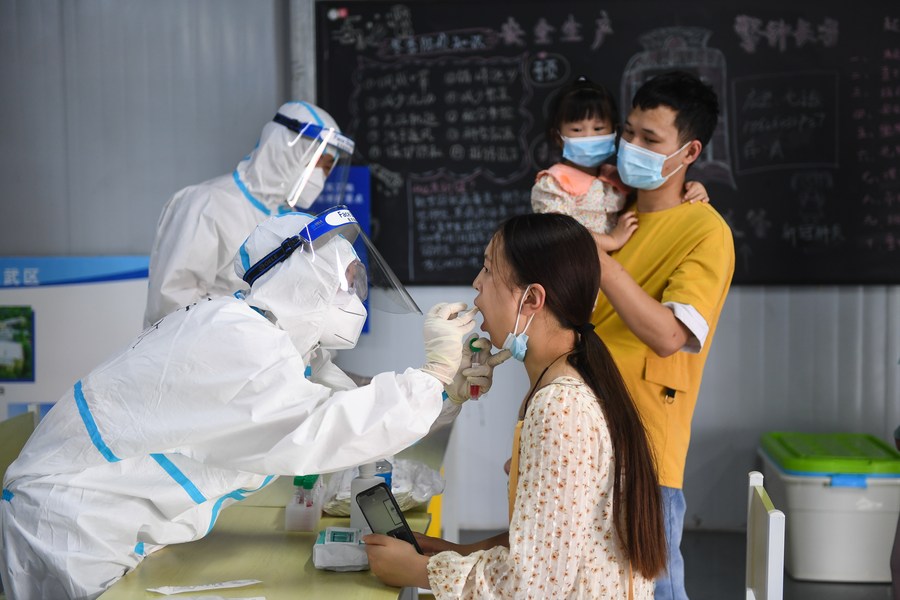 East China's Jiangsu province has suspended all of its 45,371 mahjong and poker lounges to contain COVID-19, according to the Jiangsu Information Office on Tuesday.
Mahjong players consisted of 64 percent of the 94 locally transmitted cases reported in Yangzhou, while another 7 percent were their contacts, according to Zhou Minghao, deputy director of the provincial health commission.
"Most of the mahjong enthusiasts are senior people aged 60 and above," Zhou said at a press conference on Tuesday. "That poses great challenge to our doctors."
"All Yangzhou's confirmed cases have been transferred to Nanjing for treatment," he said, adding that the cases in Nanjing could be linked to the Lukou International Airport, while the cases in Yangzhou could be linked to mahjong and Huai'an to travel groups.
On Saturday, Jiangsu reported 45 new locally transmitted cases, with five in Nanjing and 40 in Yangzhou.
"Experts have been sent to Yangzhou, Huai'an and Suqian to help with the prevention and control work," said Zhou. "Nucleic acid testing workers across the province have been summoned and will be sent to Yangzhou soon."