Campaign against irrational idol worship making progress
Share - WeChat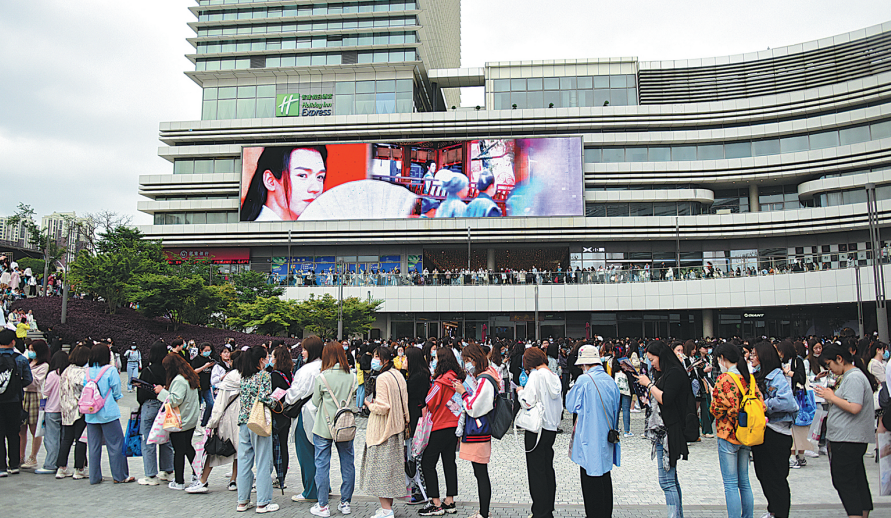 China's top internet watchdog has removed more than 150,000 pieces of harmful information in cyberspace and over 1,300 online chat groups that incited netizens to irrationally support idols since a nationwide campaign started.
The campaign, launched by the Cyberspace Administration of China in June, targets those who use improper means to encourage youth to support their idols and strives to create a clean internet environment for star-struck web users.
Further, more than 4,000 online accounts and 814 online topics that purportedly mislead people to adore stars in an improper manner have also been closed, the administration said on Monday.
It added that 39 mini programs suspected of either improperly raising funds or attracting online views have also been shut down.
The authority on Monday also urged internet platforms and websites to further upgrade their products and services to restrict those under the age of 18 from following stars irrationally.
While planning to explore the establishment of a long-term mechanism to regulate such online behavior, the administration said it would intensify the fight against it.
Meanwhile, on Monday, the National Radio and Television Administration also announced plans to carry out a one-month operation against online variety shows in a move to curb irrational worship of stars and misconduct committed in the act of supporting idols.