Young illustrator sketching out her future in US market
Share - WeChat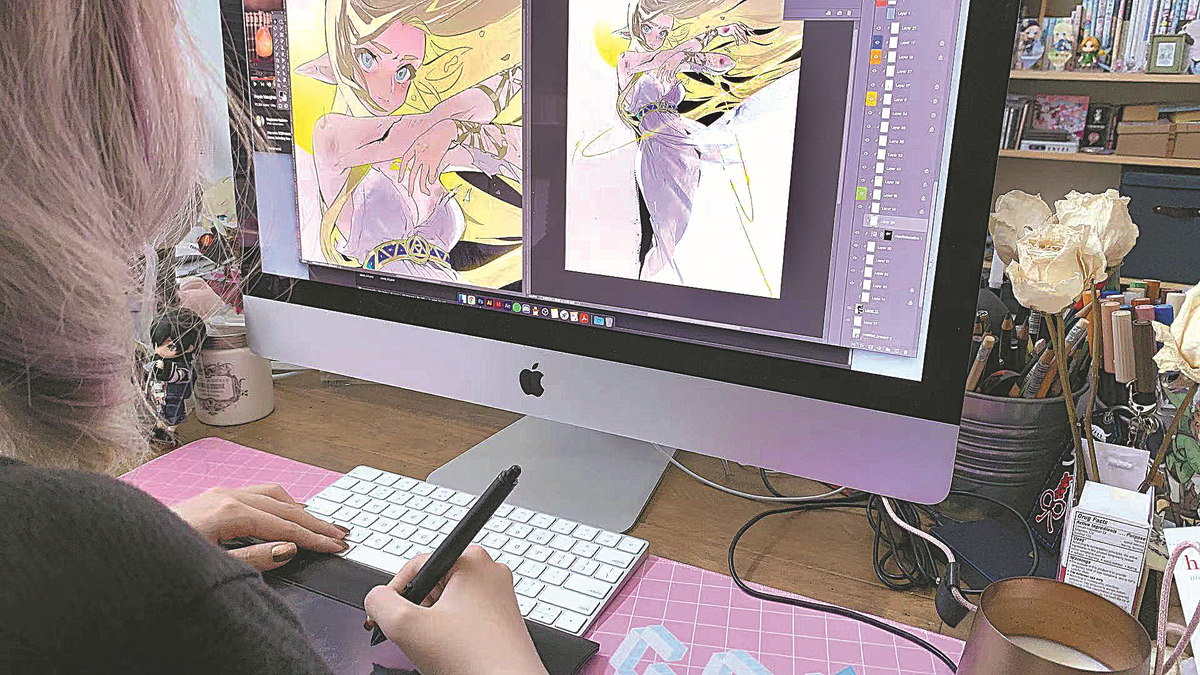 After living in San Francisco for over a decade, Kan has made a successful transition from an art student to an illustrator.
Born in 1992 in Fuzhou, Fujian province, Kan's self-given name-the Japanese pronunciation of the Chinese character gan, meaning "sweet and pleasant"-is how her school friends all know her.
With blond-and-pink hair, she is more introverted than she appears. She is not a fan of selfies and prefers to express herself through drawings, characters and writing stories.
"I had three interests as a child-drawing, playing games and telling stories. All three are part of my current occupation," she said.
Kan moved to San Francisco in 2008, when she was a teenager. Her love of the city led her to stay and study at the Academy of Art University.
"I enjoy San Francisco a lot. It's really inspiring, and there are lots of galleries and studios," she said. "I often go to the San Francisco Museum of Modern Art to look at the masterpieces there."
Studying abroad was demanding but also rewarding.
"I had four courses a week, and sometimes I needed to hand in 300 drawings for a single course during that time," Kan said.
"It was tough, but I've learned to produce high-quality products while meeting rigorous requirements, and the experience has taught me self-discipline," she added. "This is also how I approach my clients and work."
In 2019, she received a master's degree in web design and new media. She now works as a freelance illustrator and concept artist. "I learned to put ideas into practice at school and also to design websites, books, apps and other media forms, but I have never given up drawing," she said.
The influence of Japanese manga and animation is clear in her work.
"The way different characters are presented in manga is something I love, and I hope I can learn to draw figures and stories that move people," Kan said.