Jiangsu sees 30 new locally transmitted confirmed cases
Share - WeChat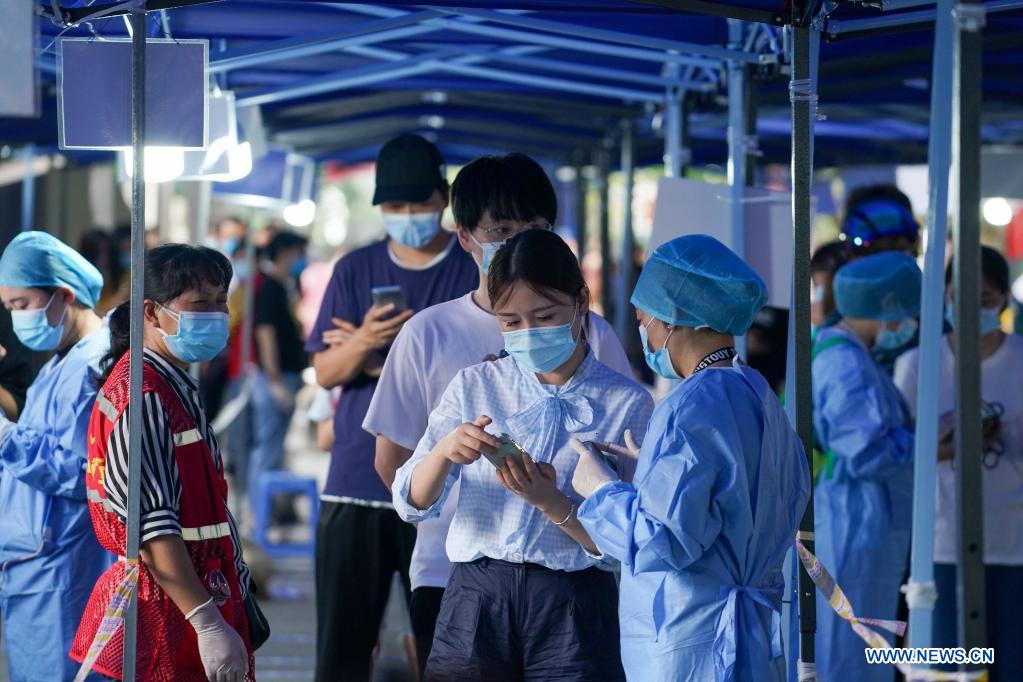 East China's Jiangsu province reported 30 new locally transmitted confirmed COVID-19 cases on Saturday, the provincial health commission said on Sunday morning.
Nanjing, the provincial capital, recorded 14 locally transmitted confirmed cases, while Yangzhou saw 12 and Huai'an 4 on Saturday.
Since July 20, Nanjing has reported 204 locally transmitted confirmed cases, including seven serious condition.
Yangzhou, which has a population of more than 4.5 million, has taken strict measures to contain the virus.
It has shut down all buses, taxis, vehicles used by ride-hailing services and long-haul bus services out of the city since Saturday. The passenger flights at the Yangzhou-Taizhou International Airport have also been suspended.
The city has launched the second round of citywide nucleic acid testing since Sunday.