First National Teaching Innovation Contest for College Teachers concludes
Share - WeChat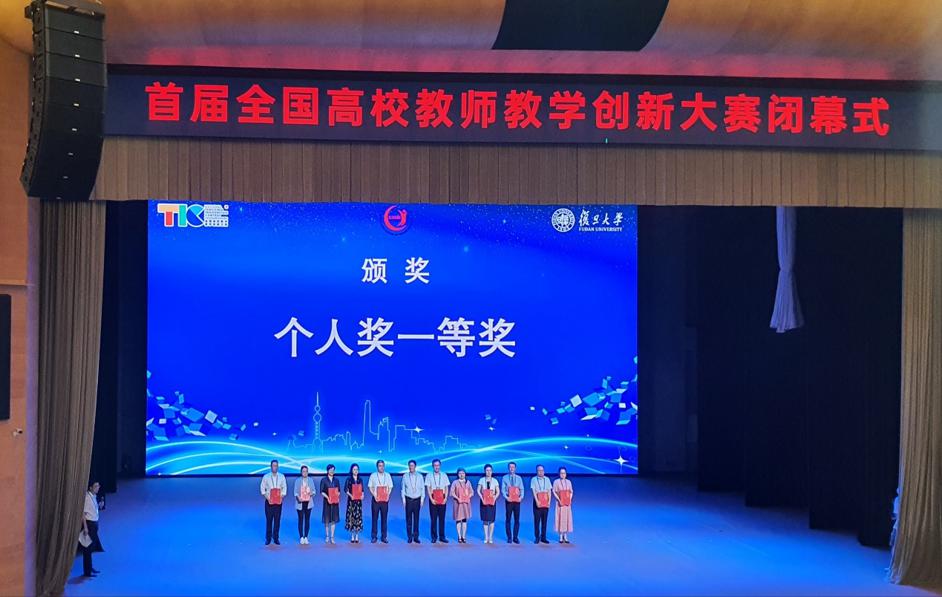 The first national teaching innovation contest for college teachers concluded at Fudan University in Shanghai on Friday, with 198 teachers from across China reaching the final.
Launched by the China Association of Higher Education, the contest lasted for nearly a year since it started on Sept 30, 2020. A total of 50,386 teachers from 1,071 domestic colleges and universities attended the first round.
"Fudan University has always been encouraging us to innovate in teaching to better serve students' academic needs. I believe this is the best way to move education forward," said Jiang Yulong, one of the 30 first prize winners and a professor in microelectronics from Fudan, at the closing ceremony held on Friday.
Sixty-nine contestants were awarded the second prize, and 99 won the third.
According to Du Yubo, chairman of the China Association of Higher Education, the event will sharpen teaching skills, which would help stimulate students' holistic development and bolster the domestic talent cultivation system.
"The contest serves as an effective way to select outstanding teachers, and will motivate teachers who are focused too much on research to improve pragmatic teaching skills," said Zhang Renhe, member of the Chinese Academy of Sciences and head of the expert committee of the contest.
Li Yange contributed to the story.