Recovery efforts ongoing after Henan flood
By Li Hongyang in Beijing and Shi Baoyin in Zhengzhou | chinadaily.com.cn | Updated: 2021-07-30 20:26




Share - WeChat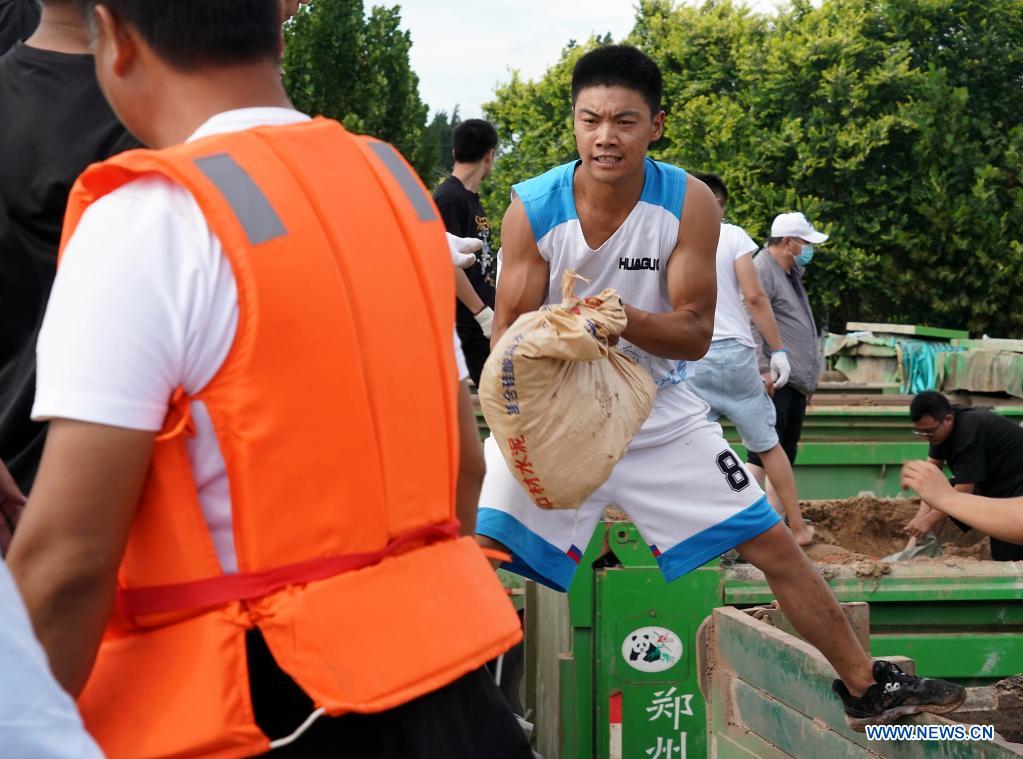 Providing timely relief and preventing flood-borne diseases are key tasks as more than a million people have been relocated after torrential rains hit Henan province, a local official said on Friday.
Li Changxun, deputy head of the Henan emergency management department, told a news conference on Friday authorities have taken measures on food safety and medical care at relocation sites in Zhengzhou, Xinxiang, Anyang, Hebi and Zhoukou.
Since mid-July, a large part of the province has seen heavy rainfall, with precipitation over a few days cumulatively exceeding that of a typical year, according to the provincial meteorological service.
As of Friday at noon, an total of 1.47 million people had been relocated, and 841,700 people are still at relocation sites. Among them, 202,900 now live in centralized shelters in schools, nursing homes and stadiums at higher altitudes. The rest are scattered in different places, Li said.
"The relocation task is hard. Many accommodation sites are not equipped with enough supplies, as the emergency left us limited time to settle so many people affected by the rain," he said.
Li said the government will try their utmost to ensure food,drinking water and accommodation for people being relocated, and prioritize left-behind elderly and children.
To prevent a possible post-flood epidemic, authorities will add disinfection equipment and staff members to ensure people's health and safety, he said.
"We also support psychological counseling volunteers to help in the shelters," Li added.
By Friday, the Hebi government had handed out about 6 million yuan ($929,400) of living subsidies for people affected by the flood, and the city of Zhoukou is allocating 32 million. Other cities are also putting in place money and relief materials, Li said.