Chongqing gets its 3rd World Heritage Site
Share - WeChat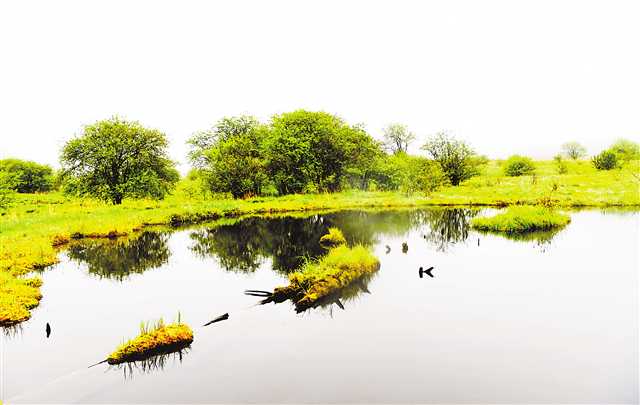 A nature reserve in Chongqing was included as part of a UNESCO World Heritage Site on Wednesday during the ongoing 44th session of the World Heritage Committee in Fuzhou, Fujian province.
The Wulipo National Nature Reserve in Wushan county was included as part of Shennongjia in neighboring Hubei province, a key center of biodiversity that was added to the list in 2016.
The expansion followed a Chinese proposal to modify the original boundary of the Shennongjia site to further reflect the ecological value of the area. The boundary modification was approved by the committee on Wednesday.
According to a report drafted by the National Forestry and Grassland Administration, Hubei Shennongjia has expanded by 63 square kilometers, or 8.6 percent of its original area, including about 58 sq km within the Wulipo reserve.
The International Union for Conservation of Nature, an advisory body to the World Heritage Center, backed the proposal, saying the boundary modification would help protect an area with outstanding universal value, and enhance the site's integrity.
Wulipo ranges in altitude from 175 to 2,680 meters above sea level, and its varied topography shelters a high level of biodiversity, complementing Shennongjia.
It is estimated that about one-third of the species in the newly added area are not found in the original one.
Wulipo is home to at least 447 wild terrestrial vertebrate species, 34 endangered animal species, and 2,790 species of seed plants.
"The successful inclusion of Wulipo as part of the World Heritage Site will enable us to take more measures to protect endangered species and maintain the integrity of the ecosystem in the northeast of Chongqing," Wang Shengbin, deputy director of the Chongqing Municipal Forestry Administration, said.
Cooperation on ecological protection between Hubei and Chongqing will be one result of the milestone development, he said.
Wulipo is now the third World Heritage Site in Chongqing, after the Dazu Rock Carvings and two sections of the South China Karst, which spans Chongqing, the Guangxi Zhuang autonomous region, and the provinces of Guizhou and Yunnan.