Blood donor sets example for others
Share - WeChat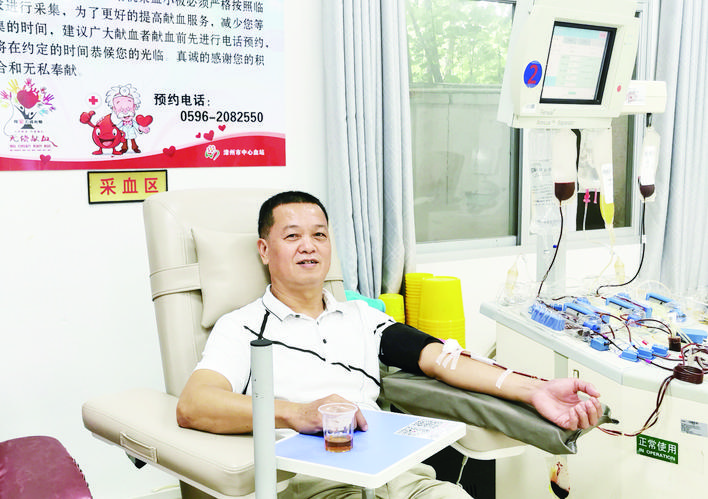 Over the last 19 years, Wu Huiying, 54, a middle school math teacher in Zhangzhou, Fujian province, has donated blood 109 times, for a total 104,200 milliliters — about the total blood volume of 23 adults. He said he will continue to donate as long as his body allows it.
He has donated whole blood eight times and blood platelets 101 times. In the latter case, a machine extracts blood platelets and returns other components of the blood back to the donor's body.
"My daughter inspired me to become a blood donor," Wu said.
In 2002, when he and his wife took the girl, then 6 years old, to a park, she showed interest in a mobile blood collection vehicle near the entrance.
"She asked to see what was happening in the bus, and I had to fill out a form for blood donation to board," he said.
After that, Wu began to donate blood at the Zhangzhou Blood Bank from time to time.
"A donor is allowed to donate whole blood every half-year but we can donate blood platelets every month," he said.
Influenced by her father, the daughter determined at a young age to become a doctor. In 2014, she enrolled as clinical medicine major at Fujian Medical University and is now a postgraduate student. She often donates blood.
Wu also inspired some of his colleagues and students to donate blood. In 2016, the daughter of a friend was diagnosed with leukemia. With years of contacts in that circle, Wu helped get proper hematopoietic stem cells for her from a doctor in Shanghai via WeChat.