Henan death toll climbs to 99 as recovery efforts continue
Share - WeChat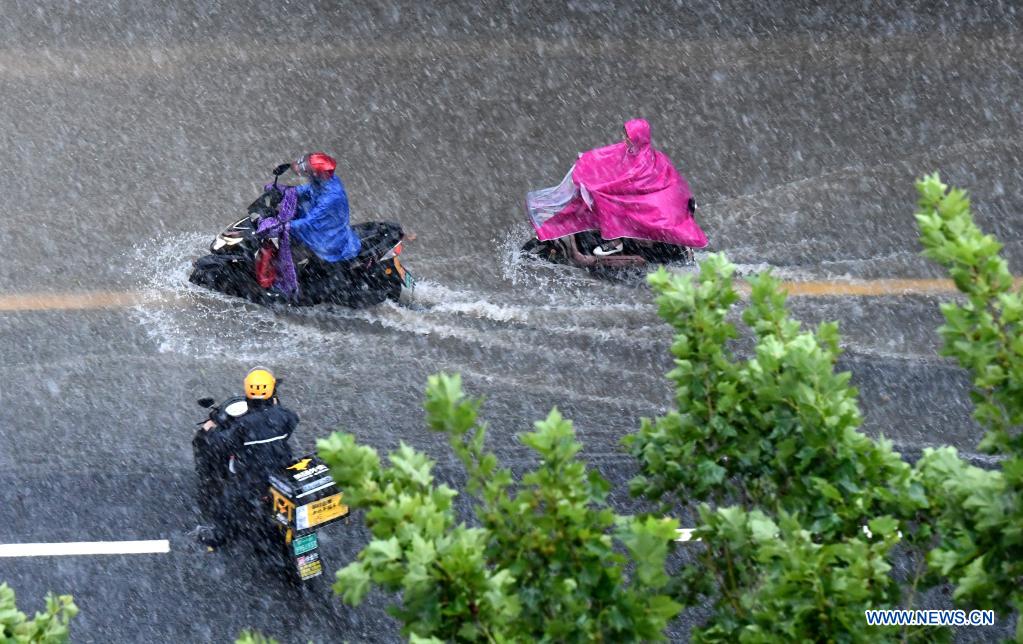 The death toll in Central China's Henan province from heavy rainfall and flooding has reached 99 as of noon Thursday, and over 13.91 million people were affected, the latest figures from the provincial government showed.
The newly added 26 deaths were all from Zhengzhou, the capital city of Henan. Among them, 18 were found in Xinmi and 8 in Xingyang, two county-level cities under the administration of Zhengzhou.
The disasters also affected over 1.04 million hectares of crops, with over 198,200 hectares wiped out. About 18,000 houses collapsed and another 46,400 were severely damaged. The disaster has caused direct economic losses reaching nearly 91 billion yuan ($14.08 billion).
Seven flood detention systems have been used in the Weihe River basin to drain the floodwater, and currently four large reservoirs and 27 medium-sized reservoirs are still exceeding the flood limit, said Li Changxun, deputy head of the province's emergency management department.
For 24 hours starting at 7 am on Wednesday, heavy rain brought by the typhoon In-Fa hit six cities in Henan, with 65 rainfall stations in the province detecting an accumulated rainfall of more than100 millimeters during the period, Li said.
The provincial government on Wednesday issued six documents focusing on the post-disaster recovery and reconstruction, financial support, health and epidemic prevention, to effectively and accurately restore the affected sectors.
Zhang Jiangtao, deputy secretary-general of the Zhengzhou municipal government, said the government is speeding up the construction of emergency repairs and restoration of traffic orders.
Zhang said from Wednesday to Aug 28, all buses in Zhengzhou are free for passengers, and the authorities have also set up three taxi and ride-hailing fleets to facilitate people's travel and ease traffic pressure. Currently, Zhengzhou has 11,875 taxis and 32,075 online ride-hailing vehicles in operation.
Xunxian county and Qixian county in Hebi city were also severely affected by the flood, as several rivers go through the two counties, and the counties hold six of the province's 13 flood storage and detention areas. These areas are adjacent to each other, making the accumulated water more severe, said Hong Limin, vice-mayor of Hebi.
As of 8 pm Wednesday, about 588,000 in Xunxian county and 172,000 people in Qixian county were affected by the flood, Hong said.
To prevent pandemic outbreaks after the flood, the city has also carried out a clean-up and epidemic prevention campaign throughout the city, with 351,000 dead livestock and poultry having been treated in harmless ways, 286 villages and communities having been disinfected and 264 drinking water spots having been tested, Hong added.