Nanjing records 18 locally transmitted confirmed cases
Share - WeChat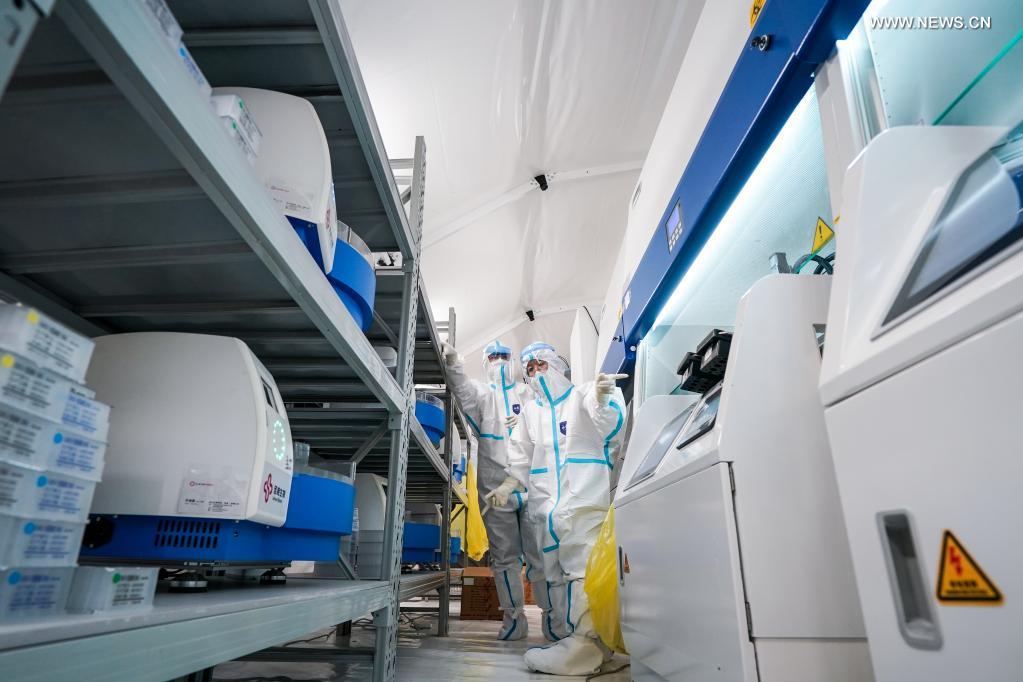 Nanjing, Jiangsu province, reported 18 locally transmitted confirmed cases of COVID-19 on Wednesday, the provincial health commission said on Thursday morning
A total of 171 locally transmitted cases have been reported in Nanjing, including seven in severe condition, since July 21, when a group of workers at the city's Lukou International Airport tested positive for the virus.
Nanjing launched the third round of nucleic acid testing on Wednesday.
Wang Hesheng, director of the National Administration of Disease Prevention and Control, arrived in Nanjing to guild the virus containing work.
Wu Zhenglong, Jiangsu's governor, held a meeting on Wednesday night with Wang and Lei Haichao, head of the Jiangsu work team of the Joint Prevention and Control Mechanism of the State Council, to coordinate prevention and control actions.
Zhang Wenhong, a renowned infectious disease expert based in Shanghai, said on the social media platform Sina Weibo on Thursday that the pandemic will remain under control if other provinces and municipalities reported no more variations of infections in the next one to two weeks.
"Keeping calm is most needed at this stage," said Zhang. "People need to strictly follow the prevention and control measures, including wearing masks, washing hands frequently and having more ventilation."
"Nanjing has taken strict measures and the pandemic can be controlled within weeks if they work," Zhang said. "We should have confidence."
"Situation in the next one to two weeks will be crucial. The pandemic will expand if more cases not directly related to the Lukou airport emerge."
"More decisive measures may need to be taken (if that happens)," said Zhang. "Avoid going out and slow down movements. Complete the nucleic acid testing gradually and the worst time will pass."
Jiangsu's Yangzhou city also reported two locally transmitted confirmed cases on Wednesday. It has launched large-scale nucleic acid testing in its downtown areas since Wednesday.
Four people in Huai'an, Jiangsu, tested positive for the virus, according to its health commission on Thursday. The four visited Zhangjiajie, Hunan province, where some patients had traveled to.