Booster shot may supercharge immunity, study finds
Share - WeChat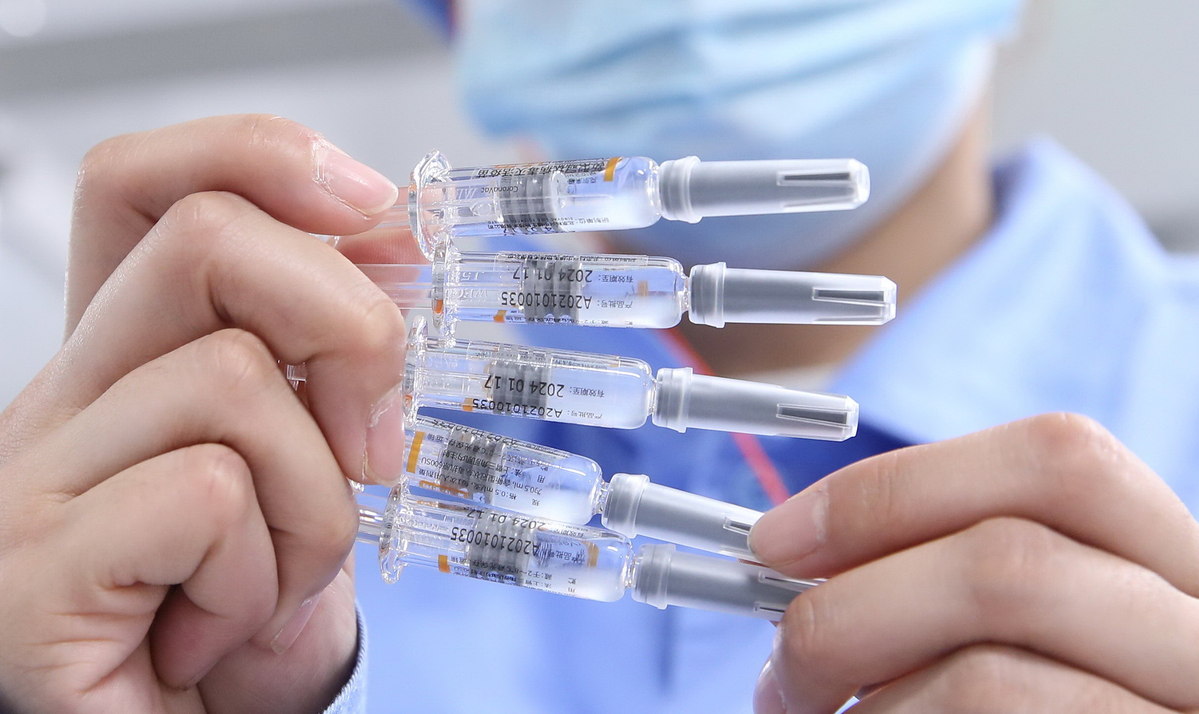 A third dose — or booster — of CoronaVac, a Chinese-made vaccine for COVID-19, may have the ability to crank up the body's immune response, according to a study published by Sinovac and the Center for Disease Control and Prevention of Jiangsu province on Friday.
A third dose could significantly invigorate the immune recall response of certain memory B cells, resulting in a remarkable increase in antibody levels, the study found.
According to the findings, the participants' geometric mean titer, or GMT, of neutralizing antibodies against the virus increased dramatically after a third shot administered six to eight months after the standard second shot.
"Geometric mean titer" refers to the concentration of an antibody as determined by the highest dilution at which it is still able to work.
More than six months after the first two doses, the virus-neutralizing ability in many participants had declined to levels below detection range, which led to the booster question.
No severe adverse reactions were reported after booster shots: Most side effects were mild.
The research was conducted in a placebo-controlled, double-blind trial using subjects 18 to 59 years old. A total of 540 participants received a third dose.
It remains a matter of debate whether booster shots for COVID-19 vaccines are a good idea.
In view of the decline in vaccine effectiveness over time, "a third dose has the potential to preserve the highest levels" of protection, biopharmaceutical companies Pfizer and BioNTech announced on July 8. They planned to apply for clinical studies in August.
But the US Food and Drug Administration and Centers for Disease Control and Prevention rejected the claim and published an announcement saying that Americans who fully completed their vaccinations "do not need a booster shot at this time".
Unlike the CoronaVac vaccine, which uses a mature virus inactivation technology, the Pfizer-BioNTech vaccine uses a genetic modification technique for mRNA to induce immunity. It's a new technology that had not been used in humans before the coronavirus pandemic.
At a conference of the Joint Prevention and Control Mechanism of the State Council in April, Shao Yiming, an epidemiologist, said the decision to implement the booster must be based on scientific data.
Feng Xiaojie contributed to this story.