A list of achievement
Share - WeChat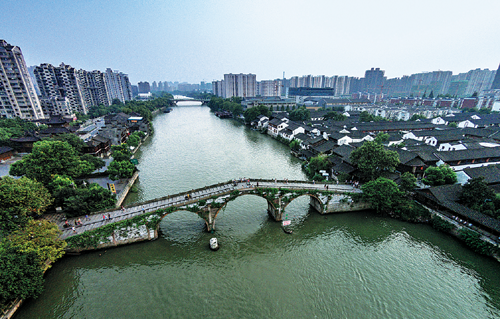 Quanzhou has been added to the UNESCO World Heritage List, marking the end of a long-awaited process. Preparation of the city's bid for World Heritage status was launched in 2001.
Talking about the selection process of World Heritage candidates in China, President Xi Jinping said in 2016 that the work should highlight the historical and cultural values of Chinese civilization, reflect Chinese people's spiritual pursuit, and show a complete and real image of China in both ancient and modern times to the rest of the world.
With the inscription of "Quanzhou: Emporium of the World in Song-Yuan China", China now has 56 UNESCO World Heritage sites, of which 38 are cultural, 14 natural and four a mix of cultural and natural sites-higher than most other countries in each category.
Chinese conservators and scholars say the priority is not to pursue numbers, but to comprehensively improve China's work in taking care of its heritage sites.
China joined the Convention Concerning the Protection of World Cultural and Natural Heritage in 1985, and, in recent years, the country has witnessed significant achievements in the area, especially since the 18th National Congress of the Communist Party of China in 2012. The importance of cultural heritage in the country's overall development has been emphasized by top leaders on various occasions.
"The heritage sites are physical evidence of the brilliance of Chinese civilization," said Zhang Lei, deputy director of the department in charge of World Heritage at the National Cultural Heritage Administration, during a news conference of the State Council Information Office earlier this month in Beijing.
"They bear the testimony of our cultural richness and the contribution of Chinese civilization to the world."
Most Popular