Virus Delta variant caused latest outbreak
Share - WeChat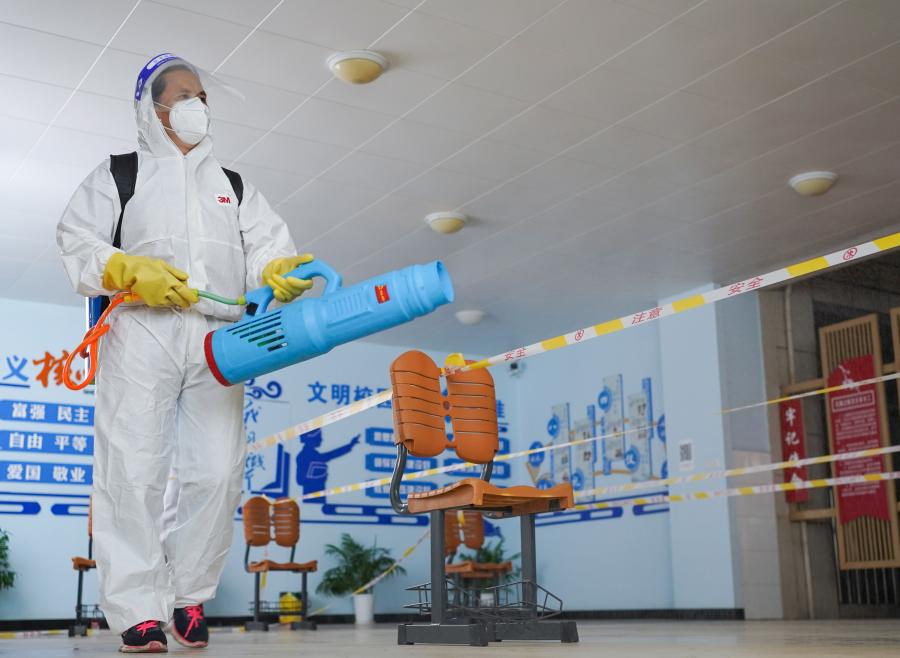 Genome sequencing for the current round of COVID-19 infections in Nanjing, Jiangsu province, has identified the culprit as the Delta strain of the virus, which was first detected in India, a senior health official said on Tuesday.
Ding Jie, deputy director of the Nanjing's health commission, said the Delta strain has now become the mainstream variant seen in new cases in more places around the world. At least 100 nations have reported infections caused by the Delta strain.
"Outbreaks in Guangdong and Yunnan provinces were all confirmed as Delta strain with different mutation sites," Ding said at a news conference in Nanjing on Tuesday.
Gene sequencing showed they had similar form and strong transmission characteristics — the most significant feature of the Delta strain, Ding said.
He Jianfeng, deputy director of the Guangdong Center for Disease Control and Prevention, said research by his team indicated that the Delta strain may replicate faster and is more contagious than the previous strain. The viral load associated with the confirmed cases of Delta strain was as much as 1,260 times greater than the 19A/19B coronavirus detected last year.
He, who is also the chief expert at the Guangdong Center for Disease Control and Prevention, made the remarks in medical study published on the website Medrxiv on Friday.
The paper examines viral infection and transmission in a large, well-traced outbreak caused by the SARS-CoV-2 Delta variant.
Research found that the Delta strain is especially virulent in the early stages of infection, the paper said.
Guangzhou reported 167 cases between May 21 and June 18, all of which were traced to the first indicated case, it said.