Vacationing family from Chengdu catches COVID-19
Share - WeChat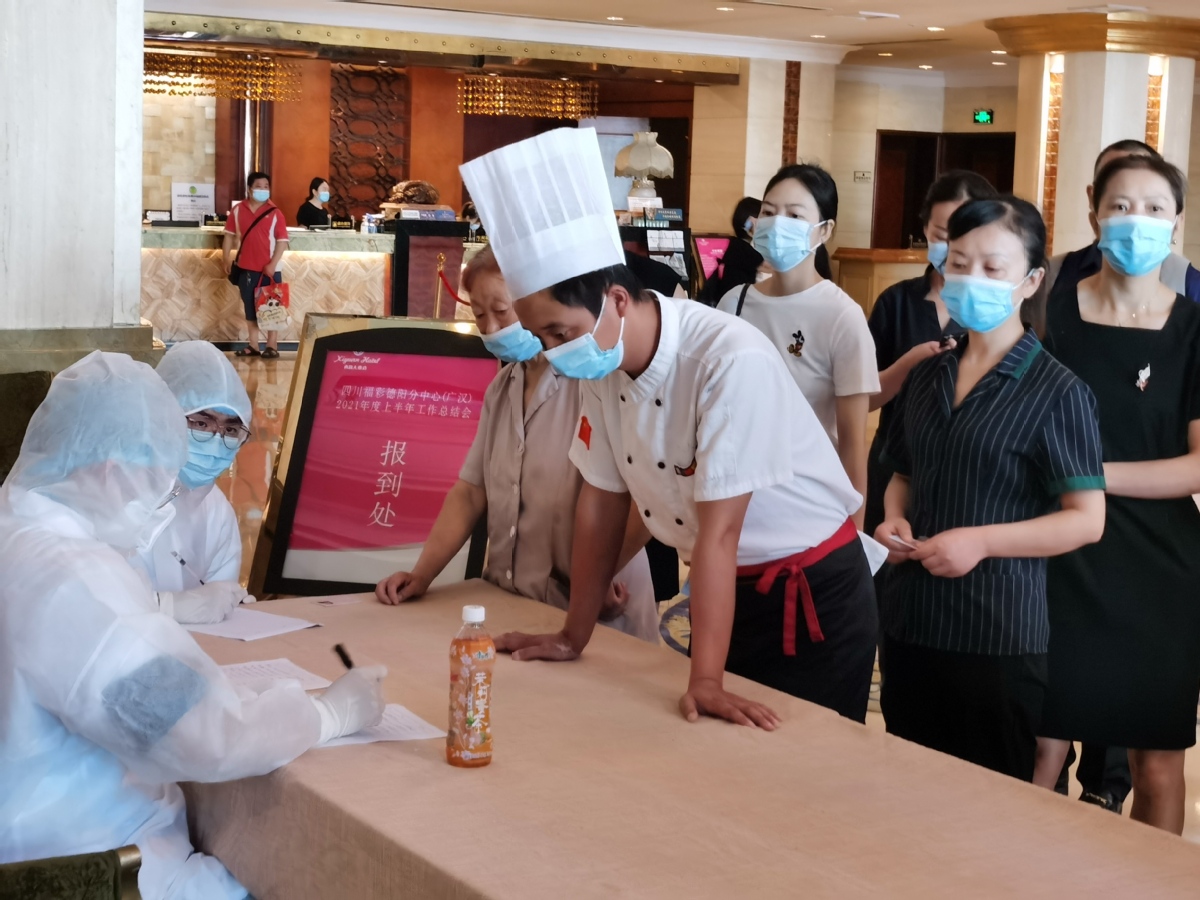 Three cases of COVID-19 were confirmed in Chengdu, Sichuan province, on Tuesday, according to the Chengdu municipal health commission.
The three people belong to one family — a man, 34; his wife, 33; and their 7-year-old son.
On July 17, the trio took Air China Flight 8581 from Chengdu Tianfu Airport to Huanghua Airport in Changsha, Hunan province. They travelled to Zhangjiajie where they visited tourist attractions such as Zhangjiajie National Forest Park, Tianmen Mountain Forest Park and the Grand Canyon from July 20 to 22, the commission said.
The family visited Changde on July 23 and 24, and then took Flight MU9886 from Taohuayuan Airport to Chengdu Tianfu Airport on Sunday.
On Monday, they visited areas in Chengdu's Qingyang district.
Accompanied by other family members, they sought treatment at Sichuan Provincial People's Hospital on the morning of July 27. Medics found them with fevers, and all three tested positive for the coronavirus.
Early on Wednesday, the website of the Sichuan provincial government uploaded an emergency notice from the health headquarters coping with COVID-19, asking for tightened epidemic prevention efforts.
People in many parts of Sichuan have been asked to take nucleic acid tests.
Early on Wednesday, all staff members at the Xiyuan Hotel in Guanghan, about 40 kilometers from Chengdu, lined up in the lobby for tests, according to Liu Ping, a manager at the four-star hotel's western food restaurant.