Official reviews flood rescue efforts in 2021
Share - WeChat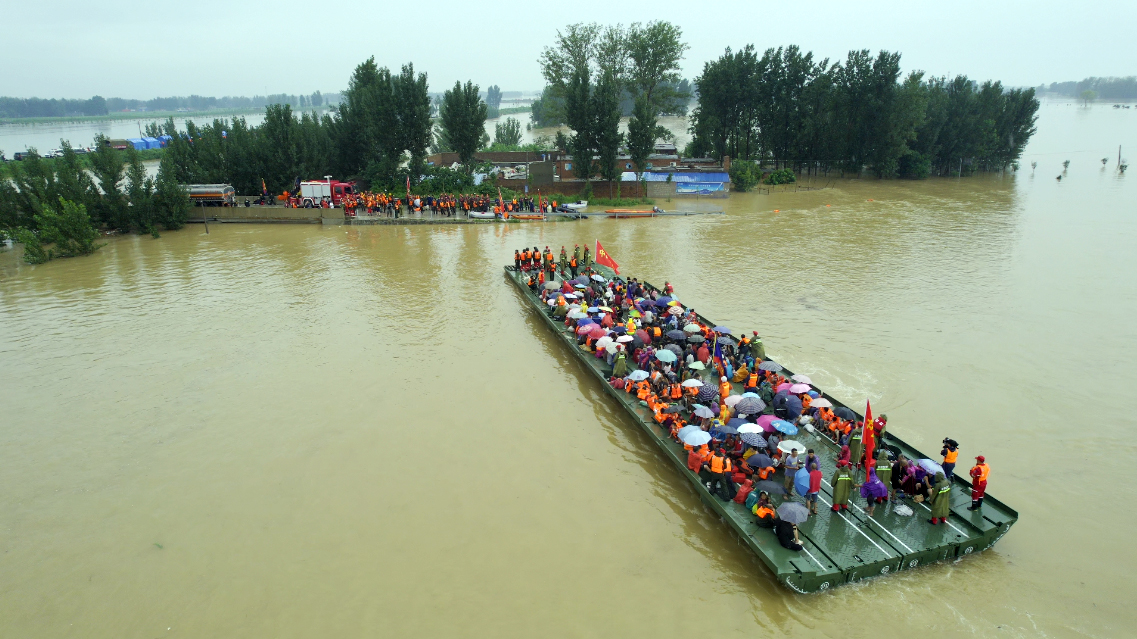 China's flood control and drought relief authorities have taken timely action in response to the recent flood disaster, including initiating nine emergency responses, sending working group and rescue teams, allocating money and all kinds of resources as well as promptly releasing weather and flood forecasts.
The Ministry of Finance has allocated 180 million yuan ($27.7 million) for flood control and rescue. In addition to that, 3 billion yuan has been distributed to the rain-ravaged Henan province to support restoration, and more money will be allocated if needed, said Zhou Xuewen, director-general of the State Flood Control and Drought Relief Headquarters, at a news conference on Wednesday.
Food and daily commodities have been sent to disaster-stricken areas. A rescue team of about 4,000 was dispatched to Henan, along with boats and vehicles.
According to Zhou, this year flood disasters have affected 34.81 million people, causing 146 casualties and disappearances, 72,000 house collapses, and 123 billion yuan of direct economic losses.
Since July 17, floods have affected 15.4 million people in 21 provincial-level regions, causing 96 dead and missing. A total of 1.61 million people who were affected by the disasters have been resettled. In hardest-hit Henan province, floods have killed at least 73 people as of Wednesday.
Zhou also warned continuous heavy rains are expected in northern and southern China before August. In mid to late August, heavy precipitation may occur in the Beijing-Tianjin-Hebei area, eastern and central areas in the Inner Mongolia autonomous region, and the western parts of the provinces of Heilongjiang, Jilin and Liaoning.
He noted as flood prevention is still facing a complicated situation, overall planning and coordination will be strengthened. Further implementation of various flood prevention and disaster relief measures will continue to be carried out, he said.