Crime scene investigator emphasizes faith in Party
Share - WeChat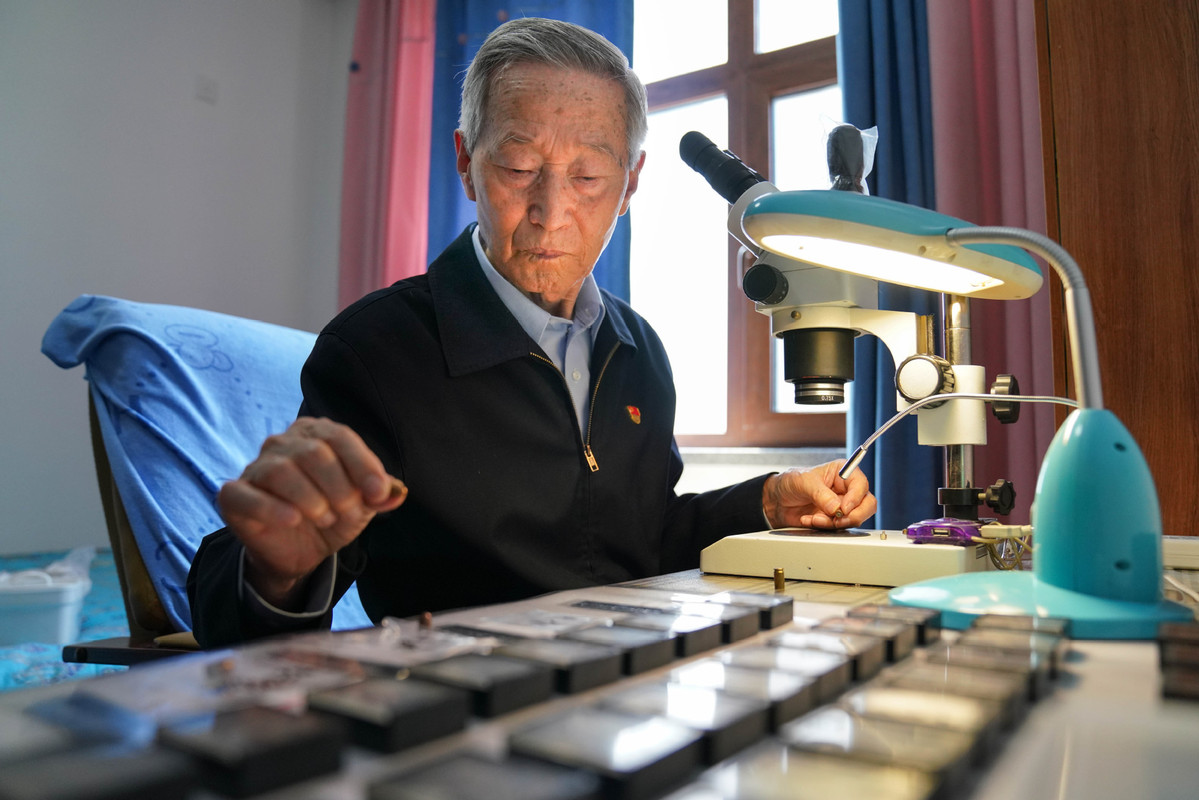 Over the past 66 years, Cui Daozhi has completed over 7,000 identification tasks for traces of evidence at crime scenes with 100 percent accuracy and taken part in investigations into some of the biggest criminal cases in China.
Cui, 87, a criminal investigator from the Heilongjiang Provincial Department of Public Security, was awarded the July 1 Medal for outstanding Party members last month in recognition of his contribution to the country.
The medal, the highest honor given by the Communist Party of China Central Committee, was conferred for the first time this year as part of the celebrations of the centenary of the founding of the CPC.
Born into an impoverished family in Meihekou, Jilin province, in 1934, Cui had a miserable childhood.
His father died when he was four and his mother died two years later. He was brought up by his grandparents.
"My childhood left me memories only of extreme poverty and the turmoil of war," he said. "I was able to continue my studies at junior high school after the founding of New China in 1949. It was also the CPC that gave me the chance to join the military and later become a police officer."
In 1951, Cui enlisted in the Chinese People's Volunteers following the outbreak of the War to Resist US Aggression and Aid Korea in 1950.When it ended in 1953, he joined the Party at the age of 19.
"Without the CPC, there would not be the good life I have now," he said. "I have sole faith in following the Party's command forever."
After retiring from the military in 1955, he was assigned to the Heilongjiang Provincial Department of Public Security and became a criminal investigation officer.