Loan opportunities increasing in light of new policy
Share - WeChat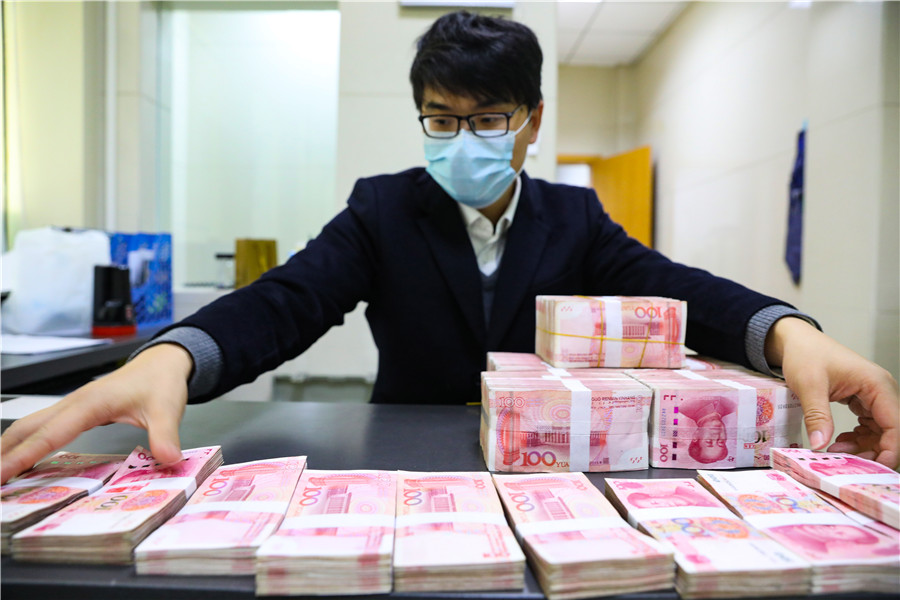 More intensified, well-calibrated financial support for China's manufacturers through industry-specific manners, a move encouraged in a recent policy guideline, is likely to give these businesses a strong boost, particularly in niche areas, said Shi Yinghua, director of the research center for macroeconomics at the Chinese Academy of Fiscal Sciences.
Shi said that in recent years, policy support for manufacturers has been notably intensified. The People's Bank of China, the nation's central bank, has increased the number of mid- and long-term loans offered to manufacturers, and efforts to improve inclusive financing have made borrowing more affordable and accessible for them, she said.
By the end of last month, the number of outstanding mid- and long-term loans offered to manufacturers grew by 41.6 percent year-on-year.
The new guideline has made it clear that a national platform to help financial institutions adapt to better serve the needs of industries will be better leveraged, and venture loans will be further encouraged.
"While conventional financial policies usually work to impact the overall amount of liquidity flowing to manufacturing, more efforts are needed to make sure that financial product supply can better serve the demands of manufacturing businesses," Shi said.
She also suggested that funding channels for manufacturing businesses will be more diversified and become more innovative to better serve smaller manufacturers' needs.
"Small and medium-sized firms make up over 80 percent of manufacturing businesses, so there should be more types of financing products to serve their needs. Smaller businesses often find it relatively difficult to get loans due to a lack of collateral. Financial innovation for them will help reduce their dependence on collateral and free up more funds for technological breakthroughs," she said.
Shi said she believes financial support is of critical importance to manufacturers looking to upgrade their businesses, as most of them are likely to face liquidity constraints while transforming themselves into high-end companies.
To that end, the new guideline has also made it clear that more efforts will be made to encourage qualified, high-quality enterprises to go public and issue bonds.
"Financial reform will be further deepened to bring down interest rates for manufacturing businesses to cut their borrowing costs," she said.
"Moreover, the role of social capital will be brought into full play and incentivize the capital market to better help finance these firms."