Sector profits as listener numbers rise
Share - WeChat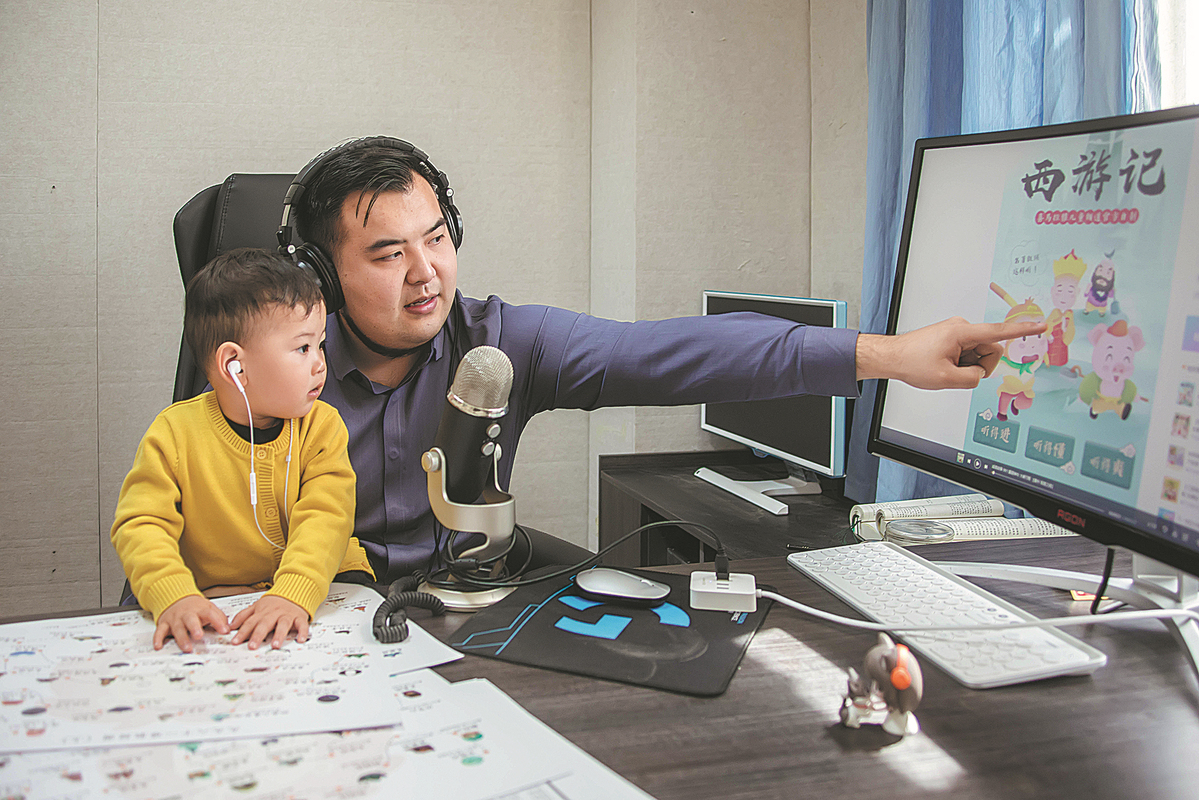 In recent years, China's online literature sector has seen rapid growth in terms of both the number of audiobooks being recorded and listener figures.
A report released by the China Internet Network Information Center in February showed that the country had nearly 1 billion netizens as of December. Of them, 460 million were users of online literature, a rise of 4.75 million from March last year.
Meanwhile, a report from Zhiyan, an industry analysis provider, said the development has not only injected fresh blood into the online entertainment sector, but also brought prosperity to audio-sharing platforms. That's because the increasingly fast pace of life means a growing number of people prefer to listen to books rather than read them.
It added that more than 400 million people listened to or used audiobook apps in 2019, a rise of about 24 percent year-on-year.
Xu Hao is an audiobook fan. The lawyer, who frequently travels around the country, said listening to books is a lifestyle boon because it frees up his hands and eyes.
"I can do other things, such as wash bowls or make a meal, while listening to an audiobook. I can follow the stories or obtain knowledge from a book at any time and any place, including on the way to meet clients or even in the bathroom," he said.
A part-time narrator, who wanted to be known simply as "Peng", has been listening to stories online for more than 10 years. The first audio work he listened to was Twilight, later a popular movie, when he was a college student.
Initially, he aimed to use audiobooks to practice listening to English, "but I became addicted to this way of telling stories and was fascinated by the charming voices", said the 34-year-old, who works for a telecommunications company in Beijing.
He prefers the medium to reading books or watching television dramas. "It's more enjoyable to lie on the bed, close my eyes and put on earphones to listen to novels," he said. "It's like entering another universe."
Last year, the COVID-19 epidemic meant he spent more time at home, so he took part in online vocal training sessions, which led to a voice test.
To his surprise, he passed the test and was offered the chance to record a book. "It made me realize that I could tell a story by using different voices," he said.
His work, mainly narrating fantasy novels, has attracted more than 36,000 listeners on Ximalaya FM, one of China's biggest audio-sharing platforms.