Crop damage limited in Henan flooding
Share - WeChat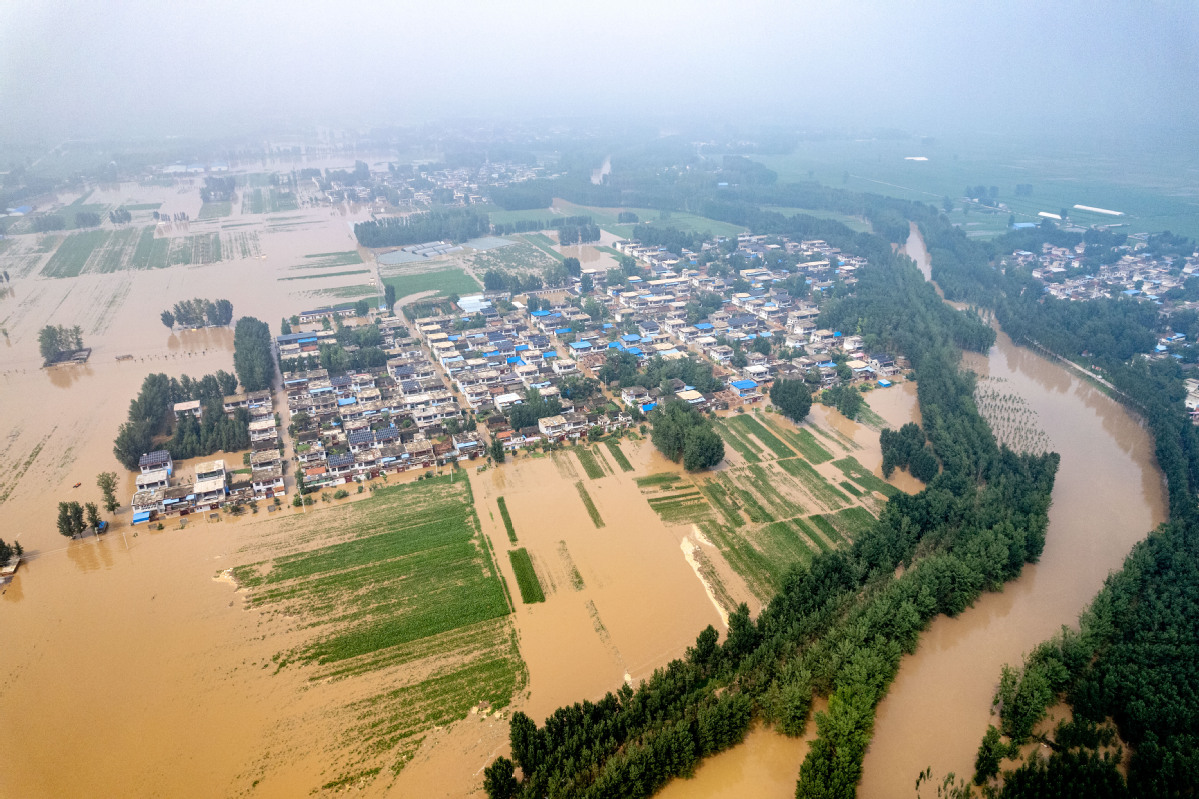 About 0.3 percent of the farmland involving autumn crops will have no harvest after inundated by recent flooding in Henan province — a small amount without much impact — according to the provincial Department of Agriculture and Rural Affairs.
As of Friday, torrential rain in Henan had hit 712,000 hectares of farmland, about 9 percent of the province's autumn crop land, and damaged about 23,000 hectares .
The major crops affected were corn and peanuts. But there was little harm to production volume because a large proportion of land devoted to peanut cultivation wasn't flooded, and cornfields were in need of water anyway ahead of the flowering period.
"Floods usually do not harm grain reserves," said Lin Guofa, research director of an agricultural e-commerce platform. "Drainage equipment is available for such fields."
However, futures markets did react to the rain. Recently, corn and peanut prices have fluctuated, with increases at the beginning of the storms because of production concerns. But eventually prices eased back, indicating the market's faith in the grain supply, market analysis showed.
Optimism prevailed about China's ability to deal with the impact of the storms. The National Bureau of Statistics said that production of summer grain nationally this year stands at around 146 million metric tons, an increase of 2.1 percent over 2020.
Mei Xinyu, a researcher at the research institute of the Ministry of Commerce, said that China is fully capable of resolving the effect of the heavy rain on the food supply, as well as prices in the domestic grain market and emergency response.
Henan is a major agricultural province in the country, with production of wheat and corn among the highest in China.
Feng Xiaojie contributed to the story.