13 killed in Gansu bus rollover
Share - WeChat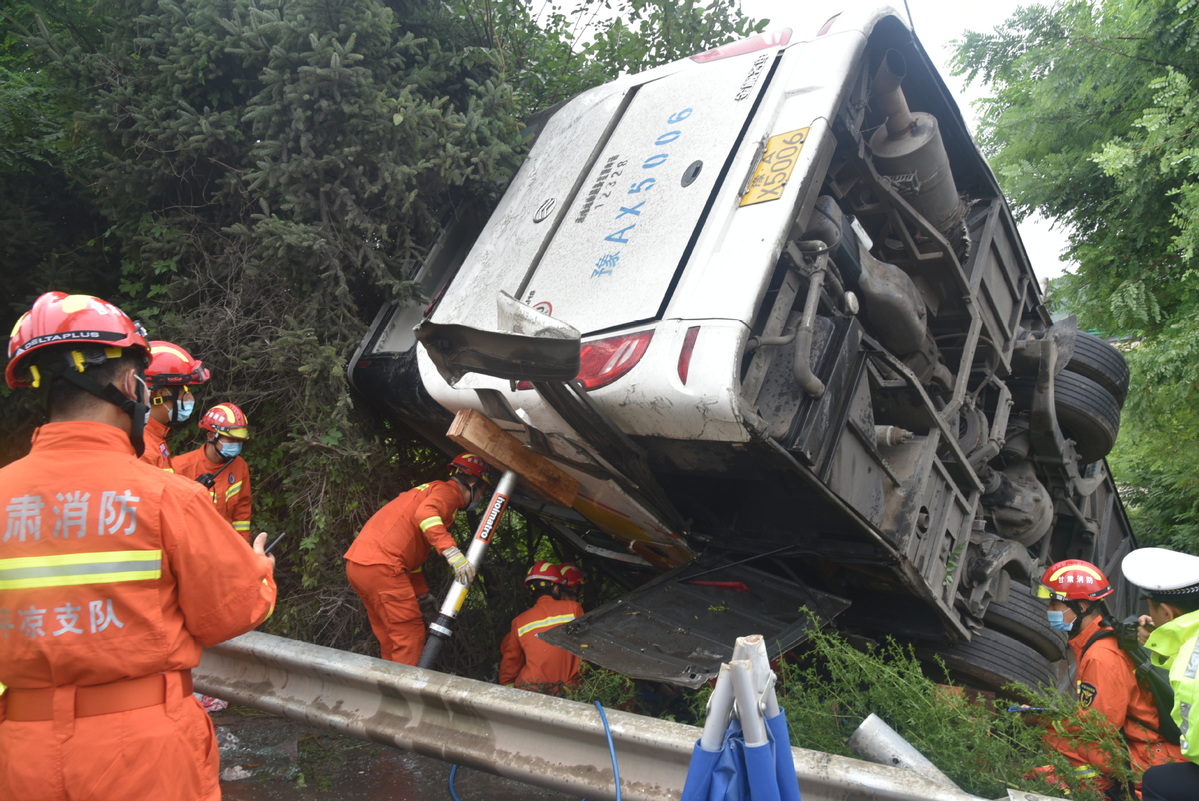 At least 13 people were killed in a fatal traffic accident in Northwest China's Gansu province, local government said on Monday evening.
A bus carrying 63 people rolled over at about 2:10 pm in Jingchuan county of Gansu province on the Qingdao-Lanzhou Highway. All people on the bus were workers heading for the city of Golmud in Qinghai province to help with the harvest of wolfberries, according to a release from the government of Pingliang, the city that administers Jingchuan.
Thirteen people were killed, with their identities under further verification. Three people - two drivers and a labor contractor - have been placed under police detention. The other 47 people have been sent to hospital for medical treatment, and their conditions were roughly stable, the release said.
On-site rescue work, medical treatment for the injured and a probe into the cause of the roll-over were in full swing, the government said.