Chinese athletes lead Tokyo gold rush
Share - WeChat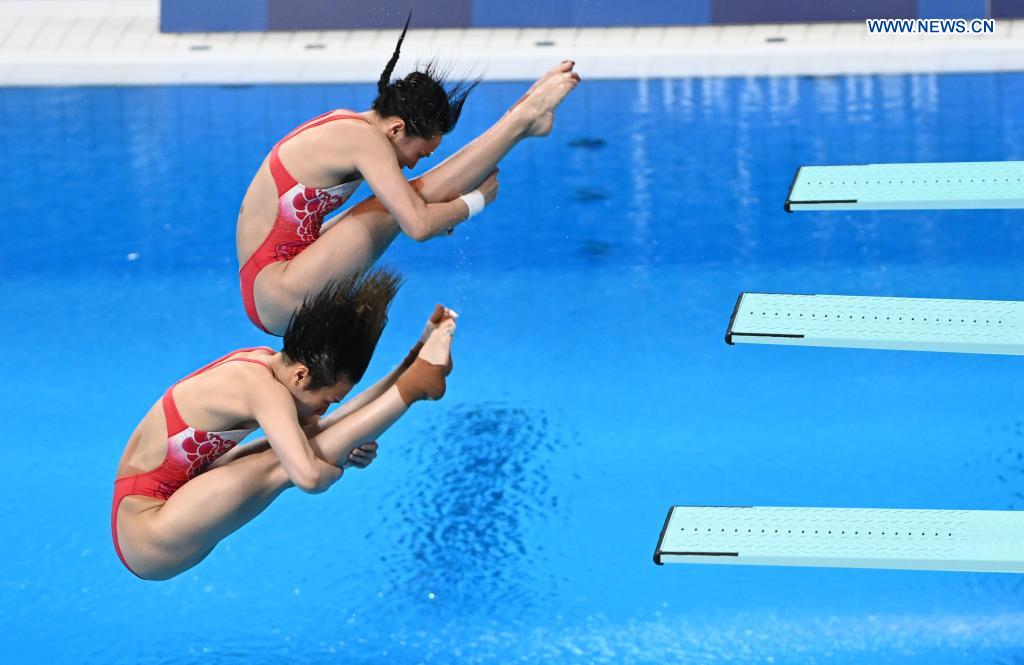 China led the gold rush on the second day of the Tokyo 2020 Olympic Games with weightlifters Li Fabin, Chen Lijun and divers Shi Tingmao and Wang Han launching the national team to the top of the medal table.
Team China secured six golds, one silver and four bronzes to lead the medal haul, ahead of hosts Japan, who grabbed five golds and one silver. The United States was in third place with four gold, two silver and four bronze medals.
A traditional diving power, China won its first diving gold medal of the Games on Sunday when Shi and Wang secured victory in the women's 3-meter synchronized springboard. China is aiming for a clean sweep of all eight diving gold medals.
Shi and Wang scored a total of 326.40 points, easily defeating Canada's Jennifer Abel and Melissa Citrini-Beaulieu who took silver with 300.78. Team Germany earned the bronze medal with 284.97 points.
The Chinese duo were tied with the United States pair after their second dive. The US dropped out of contention and China led the five rounds before taking the gold with an inward two-and-a-half somersaults pike dive that carries a high degree of difficulty of 3.0.