Zhengzhou passersby rescue woman, grandkids trapped in flooded car
Share - WeChat [Video from the web]
A woman and her two grandchildren trapped inside a car overwhelmed by deep floodwaters in Central China's Henan province were miraculously rescued by passersby, including two convenience store owners, a student, two security guards and a street dancer.
On Tuesday afternoon, as torrential rain fell, a woman in Zhengzhou, the provincial capital, was trapped by rising floodwaters in her car while taking two grandchildren home from kindergarten.
From Saturday morning to Wednesday morning, precipitation in Zhengzhou exceeded its annual average of 641 millimeters. The precipitation of 201.9 millimeters the city received between 4 pm and 5 pm on Tuesday broke the record for hourly precipitation in the country's land areas.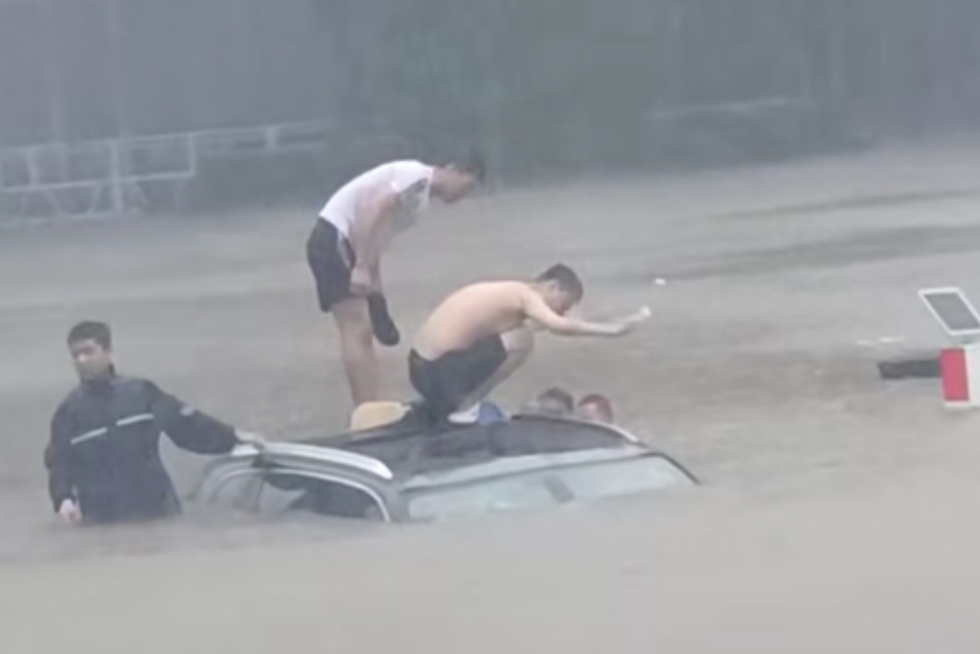 While trapped in the water, the woman immediately called her daughter, surnamed Liu, the Beijing News reported. The daughter confirmed their location by the description of nearby shops and tried to call those shops, based on information she got on the internet, but in vain. She later posted a message on WeChat Moments, calling for help.
Her message was noticed by Chen Yangyang, a dance teacher of a child trapped in the car. On his way home, Chen rushed to the trouble spot without hesitation.