Downpours, flooding bring rail chaos
Share - WeChat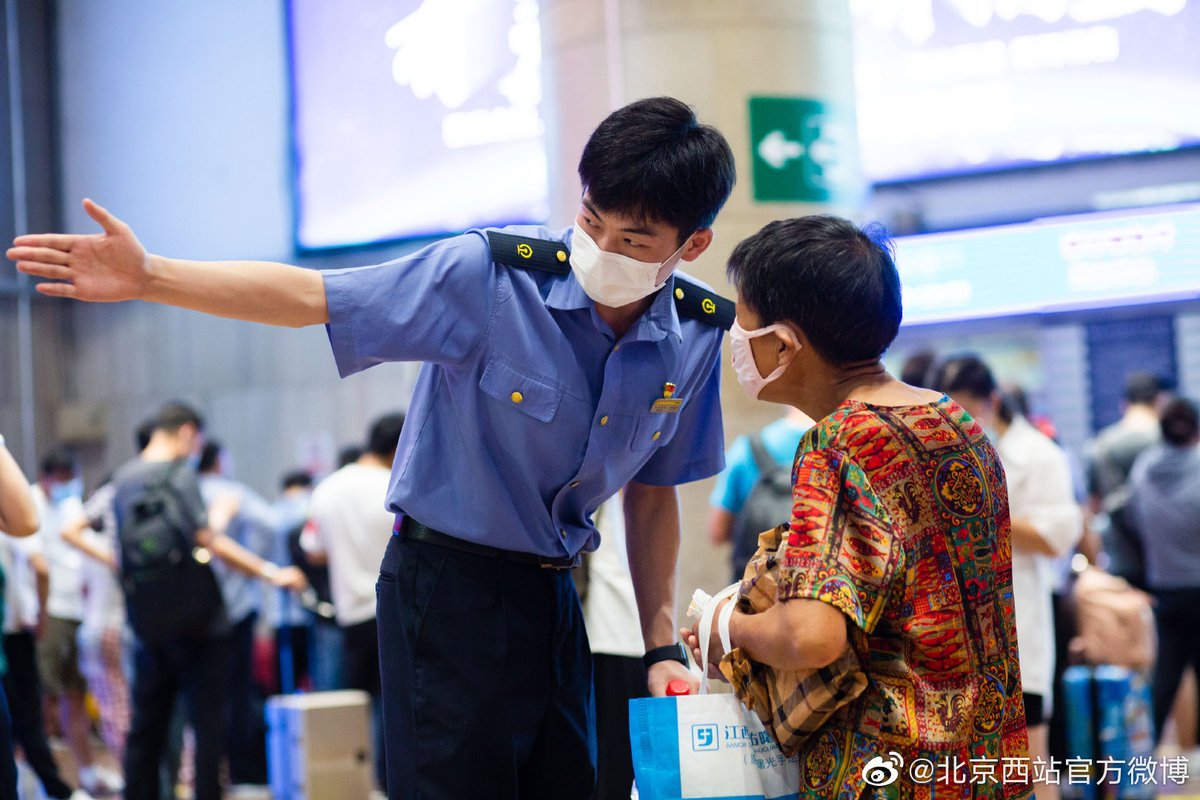 Torrential rainstorms and floods in Central China's Henan province have halted many trains, with authorities stepping up efforts to help those affected.
China Railway Beijing Group said 101 trains scheduled to depart from Beijing West Railway Station were suspended on Thursday. The trains were mostly scheduled to pass through Zhengzhou, Henan's provincial capital, which is an important railway hub.
Passengers with tickets for the suspended trains can get a full refund at any station or on China Railway's official platform, 12306, within 30 days.
Railway authorities added six high-speed train services between Beijing West and Xi'an North station in Shaanxi province on Thursday to minimize the impact of the rain. The additional services will bypass Zhengzhou. Passengers can find more information on the 12306 website or mobile app.
Shi Changshun, 44, from Anyang, Henan, has been waiting at Beijing West for two days for a train home.
He and his father arrived in Changchun, Jilin province, on a business trip on Tuesday. When they learned that Anyang was due to be hit by heavy rains, they immediately bought tickets home, transferring in Beijing that night, but their onward train was canceled.
The Henan Meteorological Observatory said the northern and central parts of the province, including Anyang, Xinxiang, Jiaozuo and Zhengzhou, experienced heavy downpours on Thursday morning.
"We slept inside the railway station and ate instant noodles. We need to get home immediately because my mother and children are waiting for help," Shi said. "Many streets and houses have been flooded. I've bought tickets three times, but all the trains were canceled."
Zhang Yu, 38, had planned to take her 6-year-old daughter back to Zhengzhou after a summer trip to Beijing. She said that running around the crowded station trying to get updates with her daughter had tired her out.
Zhang was one of thousands who arrived at Beijing West before 6 am Thursday to wait for updates. She said she felt more disappointed and anxious each time she heard a train was canceled.
"The high daily cost in Beijing is one concern, and we are also worried about our family, although they have told us they are safe," she said. "My father-in-law is not in good health, only my husband is taking care of him, so I want to go home as soon as possible."
A Beijing West Railway Station employee surnamed Wen said the station has been updating information promptly and has sent out employees with updated timetables to answer questions.
Inquiry desks are being given information about the stoppages as soon as it is available, allowing staff members to relay the latest information. Each desk receives thousands of queries a day.
Compared to those stuck on trains, Shi and Zhang may be lucky. Several trains became stuck before arriving in Zhengzhou, and have limited food and drinking water. Railway and local authorities along the way have been active in rescue efforts to ensure the safety of passengers and crew members and that adequate supplies reach the trains.
Train K599 from Baotou, Inner Mongolia autonomous region, to Guangzhou, Guangdong province, stopped between Nanyangzhai and Haitangsi stations in Henan on Tuesday due to flooded tracks. It made a U-turn on Wednesday and attempted to return. However, it was hit by another rainstorm and is now stranded near Xinxiang. The local government promptly arranged supplies of food and water for the train, and more supplies are on the way.