Nanjing, airports move aggressively against virus
Share - WeChat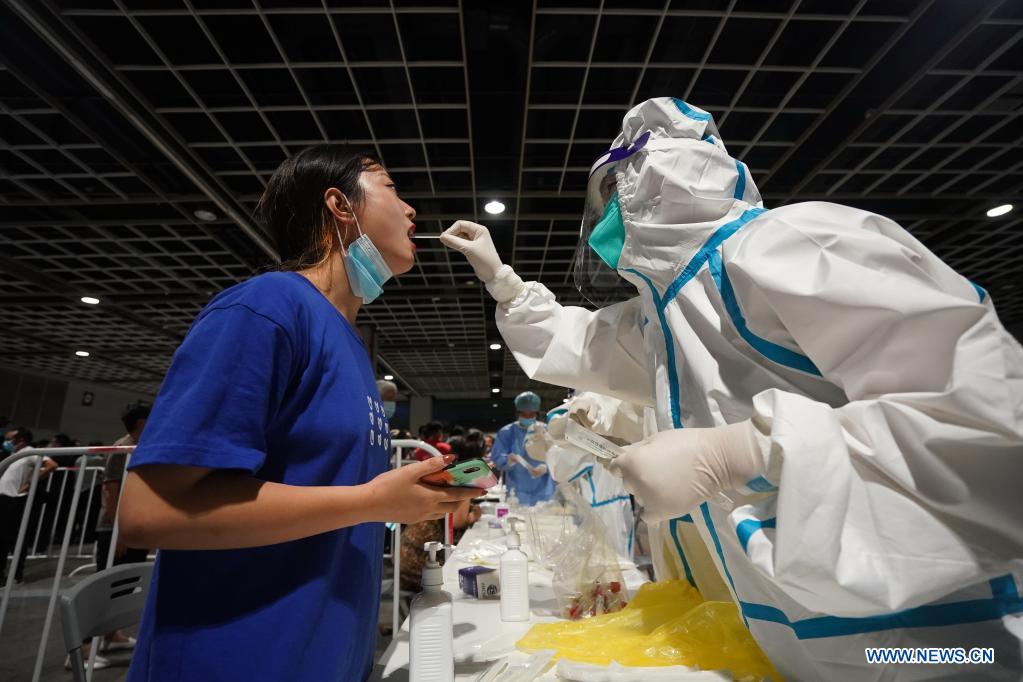 Nanjing, Jiangsu province, reported 13 confirmed cases and nine asymptomatic carriers as of 1 pm on Thursday.
Fu Jinjin, deputy head of the city's Jiangning district, noted at a news conference on Thursday afternoon that the district's 29 communities have been under lockdown since Tuesday.
"Plenty of supplies have been delivered to guarantee normal life for the 30,000 residents of the communities," she said.
The district, where Nanjing Lukou International Airport is located, set up 551 testing centers and finished testing its 1.9 million residents in a single day. Airport workers recently tested positive for the coronavirus.
Nanjing upgraded 10 of its communities from low-risk to medium-risk for COVID-19 on Thursday morning.
Eastern Airports, a company that oversees seven airports in Jiangsu, has ordered that staff members in key positions take a coronavirus test every three days. While some will be assigned to work on international fights, all cleaning and freight transport staff will be strictly monitored.
Waste disposal and disinfection of key areas will be strengthened to prevent spread of the virus, it added.