Team led by vice-minister rushes to Zhengzhou for disaster relief
Share - WeChat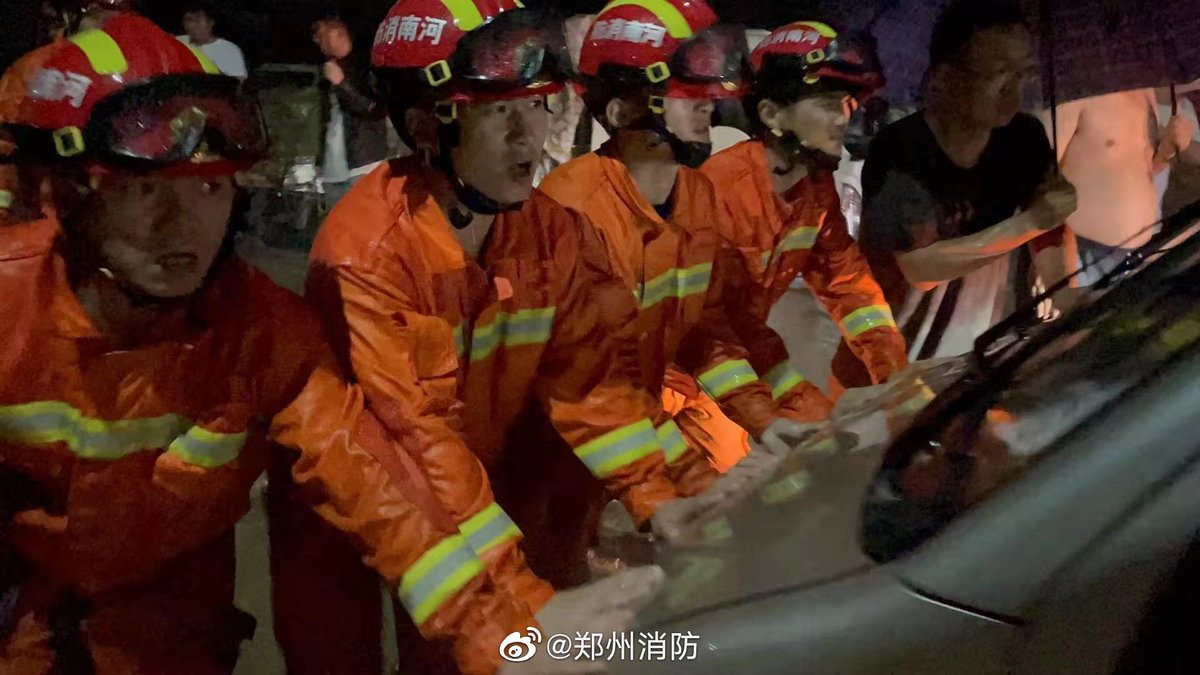 A team headed by a vice-minister of emergency management has rushed to Zhengzhou to guide disaster relief work after the Henan provincial capital in Central China was battered by historically rare torrential rains.
The situation in the city is so grim that the State Flood Control and Drought Relief Headquarters has lifted national emergency response from Grade III to Grade II, the second-highest in a four-tier system, according to a media release from the ministry.
It said people living downstream of the Guojiaju reservoir have been evacuated following the swift and sudden rise of the water level.
Many vehicles were floating in yellow torrential water. A group of people had to hold each other firmly to prevent themselves from being swept away, as can be seen in online videos.
Some rails lines of the city's subway system were inundated. Half of some passengers' bodies were submerged even though they stood on chairs in subway trains.
Local flood control headquarters upgraded the emergency response to Grade I at 3 am Wednesday, considering the "extremely grim flood control situation", local authorities said.
Monitoring data shows precipitation in several meteorological stations in Zhengzhou reached unprecedentedly high numbers.
Precipitation from 8 pm Saturday to 8 pm Tuesday in the city reached 617.1 millimeters, compared with a year's average of 640.8 mm, according to the local meteorological authority.
"Both hourly and daily precipitation during that time have reached record highs since Zhengzhou set up meteorological stations 60 years ago," it said, referring to the rain level as one that happens only once in a millennium.