Couples wanting 3rd child can apply for documents later
Share - WeChat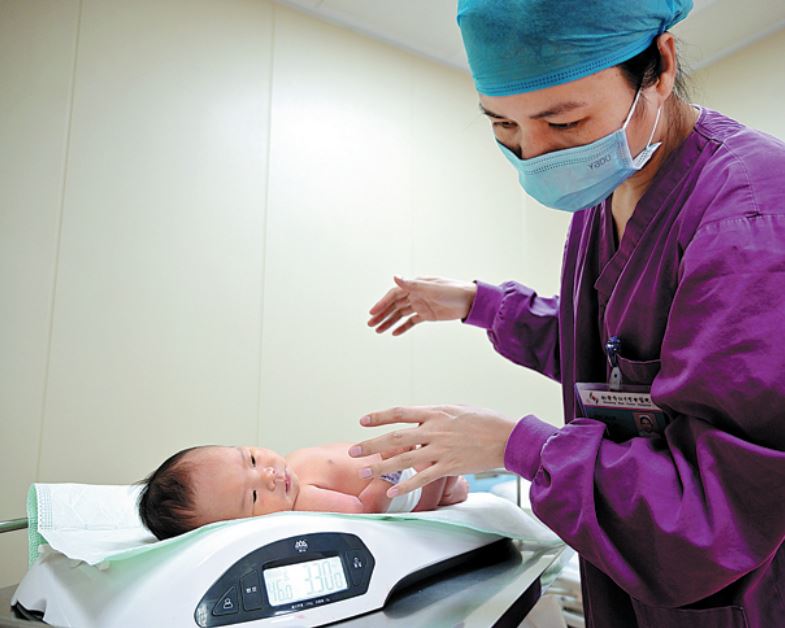 Couples in certain parts of China aspiring for a third child can go ahead with their family expansion plan from May 31 and apply for official documents later after new rules are formally in place, family planning authorities said.
Under China's family planning rules, couples usually need to obtain official documents to expand families.
However, many couples found themselves in limbo as authorities are still overhauling rules in line with a May 31 decision by central authorities to allow a third child for all couples.
Before the new rules are in place, local family planning authorities will be unable to produce the documents needed to expand families.
Authorities in the Tibet autonomous region said on its website that couples can register with authorities to go ahead with a third child, and apply for the documents after new rules are in place.
The arrangement has been okayed by the National Health Commission, which oversees family planning issues, they said, adding that candidate mothers will be eligible for the 98-day maternity leave in accordance with Chinese labor rules.
The government of Xiuning county in Anhui province has told couples to inform local authorities of their decisions to have a third child, so that they can access timely pregnancy and newborn services, and obtain documents afterwards.
China adopted the third-child policy this year in order to address aging, falling birth rates and other demographic challenges that the nation is facing.