Straw sandals, iron devotion to hometown result in honor
Share - WeChat Retired Bazhong county official still supports farmers in Sichuan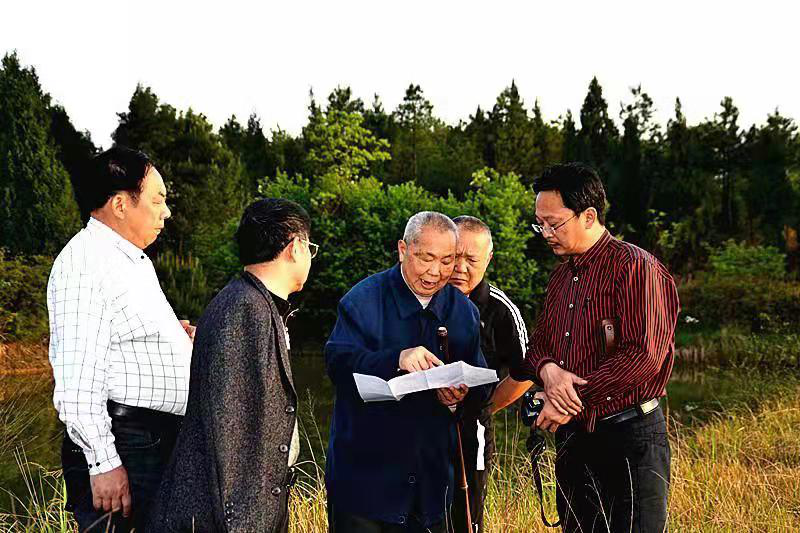 Zhou Yongkai, 93, said his entire life has been associated with the word "small".
"I live in a small place. What I have accomplished is something small. The biggest thing I have done is join the Communist Party of China. Without the CPC, I couldn't have done anything," said Zhou, who was presented with the July 1 Medal on June 29.
Zhou was 17 when he joined the Party in 1945. Since then, he has faithfully adhered to CPC principles.
At first, he did underground work for the Party in Bazhong county, his hometown in Sichuan province. After the founding of the People's Republic of China in 1949, he served as deputy secretary and then secretary of the Bazhong county committee of the CPC.
In the 1950s, Zhou was known locally as the "straw sandals secretary" because he wore straw sandals like local farmers.
"Farmers were puzzled as to why I, as an official, wore straw sandals. I was willing to wear them because I didn't want to alienate myself from common people," Zhou said.
In the late 1950s, Zhou spent 60 percent of his time in the countryside solving problems for local farmers and helping them with their agricultural production, according to Li Shide, a retired official with the discipline inspection committee of Dazhou city in Sichuan who knows Zhou well.
"He once lived in a farmer's home for eight months and worked with them," Li said.
Zhou, who retired at age 60, continues to help farmers.