Human rights expert supports claims in white paper on Xinjiang
Share - WeChat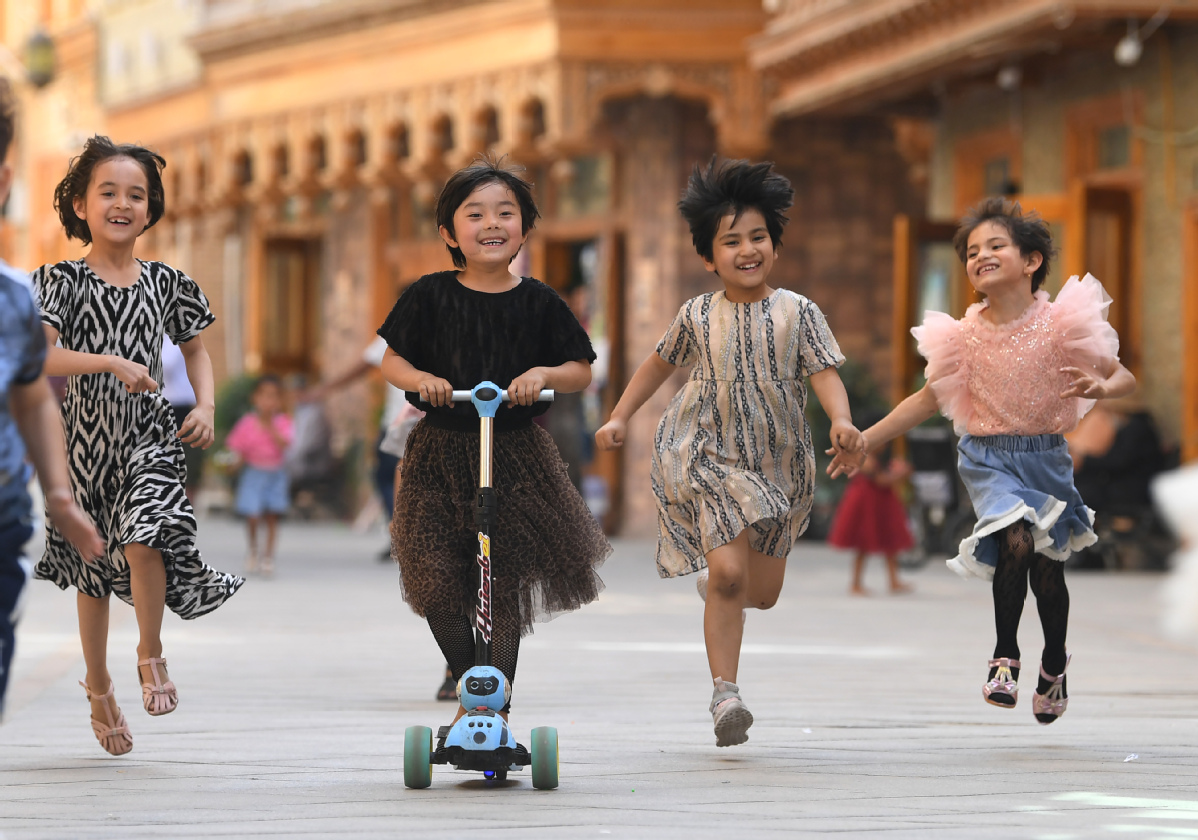 Contrary to the rumors and lies that misrepresent the human rights situation in the Xinjiang Uygur autonomous region, protecting ethnic equality and the rights of people from all ethnic groups has always been the foundation of the region's development, a human rights expert said.
Also, as a region that has been home for people from many ethnic groups, including Uygur, Kazak and Mongolian, respecting differences and integration have long become natural behaviors for Xinjiang people, said Zhu Ying, a professor of human rights laws at Southwest University of Political Science and Law.
She made the remarks after the State Council Information Office released a white paper on Wednesday titled "Respecting and Protecting the Rights of All Ethnic Groups in Xinjiang". Publishing a white paper on such a topic has already shown the importance of safeguarding ethnic equality in China, Zhu said.
"By presenting the facts that people from all ethnic groups in Xinjiang have worked together in unity to achieve equal development and prosperity, the white paper has easily busted the rumors and lies," she said.
Some foreign politicians and anti-China forces have been spreading rumors and making completely fabricated claims about Xinjiang, most notably the "genocide" and "forced labor" accusations.
The white paper introduced the region's efforts to protect ethnic equality in economic and social development, especially in protecting the rights of women and children as well as people's rights of religious beliefs, she said.
The region has also protected the right to life of all ethnic groups by rooting out religious extremism and terrorism in accordance with the law. There has been no terrorist incident in Xinjiang since the end of 2016, according to the white paper.
Violent acts carried out by terrorists in the name of religion once brought great disasters to the people of all ethnic groups in Xinjiang, including Muslims, and greatly damaged the image of Islam in Xinjiang, said Mamat Mamatmin, imam of a mosque in Moyu county, Hotan prefecture.
Religious activities at the mosque, which has a history of more than 110 years, have never been interfered with. After renovation, it can now better serve Muslims in the neighborhood, Mamat said.
Zhu said that Xinjiang has been making continuous efforts to ensure that people from all ethnic groups can benefit equally from economic and social development. More important, such efforts are based on respecting their cultures and diversity.
Despite some foreign politicians and anti-China forces using the so-called human rights violations as excuses to curb the development of the region's key sectors such as the cotton and photovoltaic industries, businesses and operations are currently carried out as usual with little disturbance, Xu Guixiang, a spokesman of the regional government, said after the white paper was released.
"We are glad to see that machines are currently busy working in factories, cotton is growing well and tourist spots are packed with people in Xinjiang. Their attempts to destroy stability and prosperity in Xinjiang will never succeed," he said.