Vaccination push extends to teenagers
Share - WeChat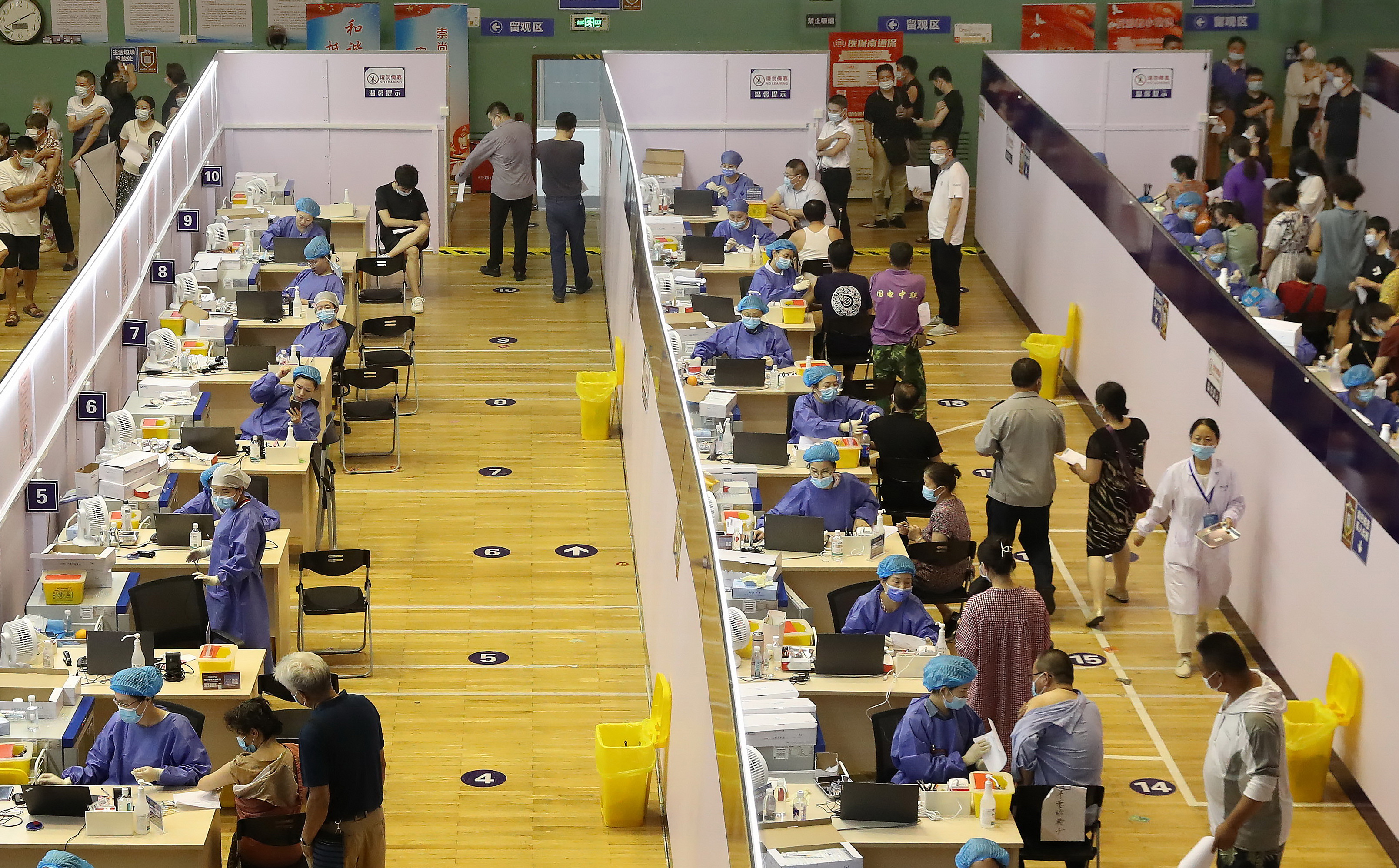 Some local governments in China are planning to administer COVID-19 vaccines to teenagers as the country pushes ahead with its mass immunization drive, with over 1.4 billion doses already administered.
The health commission in the Guangxi Zhuang autonomous region said on Tuesday that it will focus on vaccinating those aged 12 to 17 and the elderly in the second half of this year.
"All people aged 12 and above who do not have contraindications to COVID-19 vaccines should get vaccines," it said in a notice.
The region started to give vaccines to those aged 15 to 17 this month, and will start inoculating those aged 12 to 14 next month. It aims to fully immunize those aged 12 to 17 by the end of October, the commission said.
Guangxi, like the rest of China, has been focusing on vaccinating adults aged 18 to 59 since December. By Tuesday morning, it had delivered over 40.4 million doses, and over 17 million people, or about 33 percent of its population, were fully vaccinated.
While hailing its vaccination campaign's initial success, the commission said giving shots to people aged below 18-the majority being students-"is a significant part" of building herd immunity, which requires fully vaccinating about 80 percent of the population.
The commission added that parents or guardians of minors ready to receive doses should accompany them to vaccination sites and sign informed consent forms.
Also on Tuesday, the health authority in Jingzhou, Hubei province, said that it will target people aged 12 to 17 and the elderly next month in the next step in its vaccination drive.
It also urged unvaccinated residents aged 18 to 59 to finish receiving doses by the end of this month.
On Wednesday, the city of Suzhou in Anhui province released a similar vaccination plan targeting people aged 12 to 17. It aims to complete inoculating its eligible population by the end of September.
Several cities in the provinces of Fujian and Hebei also announced this week that they would begin to roll out vaccines to young students.
More than 1.41 billion doses of vaccines had been administered nationwide by Wednesday, according to data released by the National Health Commission on Thursday.
Regions in the lead include Beijing, which has fully vaccinated nearly 90 percent of people aged 18 or above, as well as the southernmost province of Hainan, which has vaccinated more than 88 percent of its target population.
Because children and teenagers are deemed at lower risk of developing serious COVID-19 symptoms and it is relatively more difficult to recruit teen volunteers for clinical trials than adult participants, people aged below 18 were not included in the initial phase of the country's mass vaccination drive.
Shao Yiming, a researcher at the Chinese Center for Disease Control and Prevention, said earlier that with growing evidence of domestic vaccines' efficacy and safety in people aged 3 to 17, the country had decided to grant emergency use authorization for their use in that age group in early June.
With the highly transmissible Delta variant, first detected in India, triggering several domestic outbreaks in recent months, Zhong Nanshan, a prominent infectious disease expert, also called for speeding up the vaccination of the elderly and the young.
Zhang Hongtao, a professor at the Perelman School of Medicine at the University of Pennsylvania in the United States, said in an article published on Thursday that as people aged below 18 account for more than 20 percent of China's population, "it will be impossible (for China) to reach the herd immunity threshold of 80 percent if they don't get vaccinated".
"Also, some adults might have to turn away vaccines due to health reasons," he said.
Zhang said a phased vaccination plan-proceeding from those aged 15-17 to lower ages-can facilitate monitoring of potential adverse reactions and minimize the risk of severe adverse effects.