Xinjiang ready to take goji berries to global markets
Share - WeChat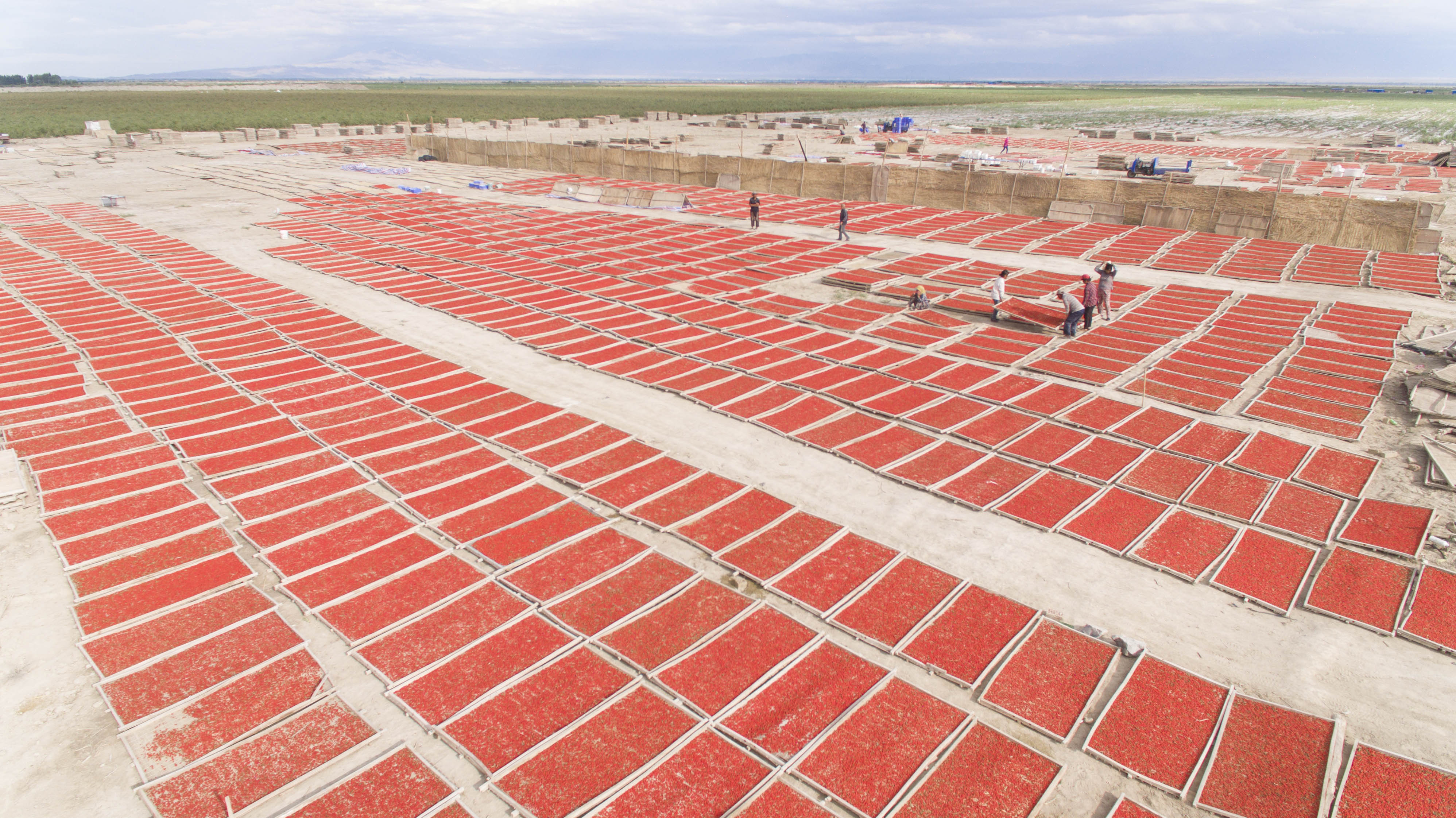 Editor's note: Implementation of the China-EU Geographical Indications Agreement is expected to expand the reach of quality products from both sides. This series looks at goods poised to tap into East-West markets.
As farmers began preparing for the first goji berry harvest of the year in Jinghe county, Xinjiang Uygur autonomous region, in June, their hopes of cashing in on their crops were higher than in previous years.
On March 1, the agreement between China and the European Union on geographical indications took effect, bringing in the prospects of better prices and global markets.
The goji berries produced in Jinghe county are one of 200 products that have a specific geographical origin with qualities or a reputation due to that origin, and therefore come under the protection of the agreement.
Last year, China and the EU rolled out measures to protect 100 of the EU's geographical indications and 100 Chinese geographical indications against imitations.
Three agricultural products from Xinjiang-Korla pears, Turpan raisins and Jinghe goji berries-have been given such protection, which enables them to seek wider international markets.
"This year, we've got orders for more than 2,000 (metric) tons of goji berries coming in mainly from outside the country," said Zhang Qin, general manager of Jinghe Tianshan Agriculture Science and Technology Co in Jinghe county, which cultivates, packs, processes and sells the fruit.
In recent years, Zhang's company has made continuous efforts to improve the quality of Jinghe goji berries and promote them globally by seeking organic certification in Europe, the United States and Canada. The company has taken samples of its berries to agricultural expositions and fairs at home and abroad.
In the early 2010s, Zhang discovered that goji berries, or wolfberries, were growing in popularity with health-conscious consumers. The fruit is believed to have health benefits such as protecting the eyes, stabilizing blood sugar levels and preventing liver and kidney damage.
Goji berries are considered a specialty of Jinghe county, as the dry weather, plentiful sunshine and a large temperature difference between day and night are conducive to growing the small, red fruit.
In 2014, Zhang, a Jinghe native, decided to establish an organic goji berry plantation and add value to the product by developing the whole industry chain. Since then, he and his colleagues have traveled to 28 countries, including Belgium, France and Germany, to promote their berries.
Their endeavors have helped the fruit to receive wider recognition in the international market, and the company has won awards for the quality of its products. In 2017, their goji berry won the gold award in the diet and health products category at Monde Selection, a Brussels-based award for consumer products from around the world.
The same year, when the EU and China agreed to formally publish the list of 200 geographical indications, the Jinghe goji berry was accepted as one. "Being listed as one of the GIs helps us gain attention from media and garner a larger group of customers," Zhang said, noting that even with the negative effects on trade brought by the COVID-19 pandemic, the company received orders for more than 1,000 tons of goji berries from foreign clients last year.
Apart from fresh and dried goji berries, the company also makes juices, wines and healthcare products from the fruit, which is rich in nutrients, to develop a well-rounded industry chain.
Zhang pointed out that the next step is to increase the yield. He views the China-EU agreement as an opportunity to revitalize the goji berry industry in Xinjiang and all of China.
Currently, Jinghe goji berry plantations cover 7,280 hectares of the county. There are 25 cultivation cooperatives, with more than 6,500 goji berry growers and 13 companies that can process the fruit, said Zhao Yuling, director of the county's goji berry industry development bureau. Total exports of Jinghe goji berries reached 4,500 tons last year, she said.