Behind the deadly secrets at Fort Detrick
Share - WeChat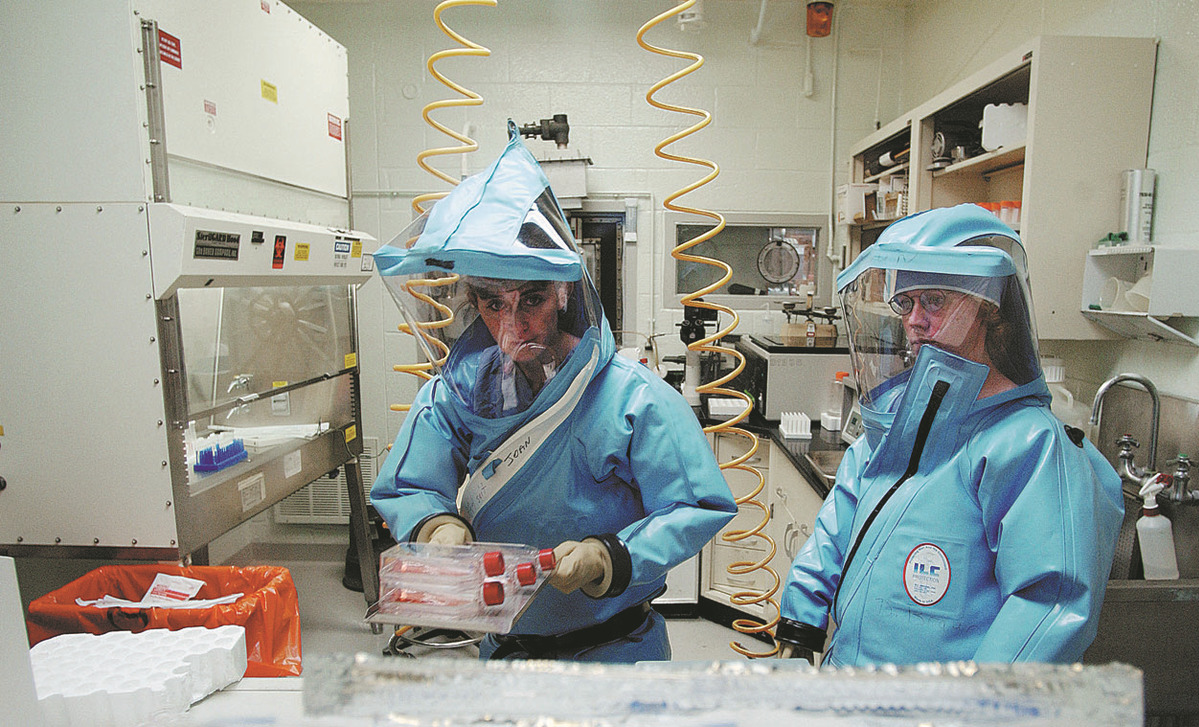 One of the US' biological laboratories raises serious questions about safety
Despite numerous accidents relating to viruses in biological research laboratories in the United States over the years, most seem to gain scant media or public attention.
More than 1,100 laboratory incidents involving bacteria, viruses and toxins that pose significant or bioterrorism risks to people and agriculture were reported to US federal regulators between 2008 and 2012, USA Today reported, citing US government reports it said it had obtained.
An article last August by ProPublica, an independent newsroom that does investigative journalism, said that between January 2015 and June 2020 the University of North Carolina at Chapel Hill reported to safety officials at the National Institutes of Health 28 laboratory incidents involving genetically engineered organisms.
"More than 200 incidents of loss or release of bioweapons agents from US laboratories are reported each year," USA Today quoted Richard Ebright, a biosafety expert, as saying. "This works out to more than four per week."
In addition to the bioterrorism laboratory mishaps-details of most of them being cloaked in secrecy ostensibly because of federal bioterrorism laws-questions have been raised since COVID-19 surfaced of the biological research done at Fort Detrick in Maryland.
In July 2019, just months before the US reported its first COVID-19 case, Fort Detrick was temporarily shut by the United States Centers for Disease Control and Prevention, or CDC, for what were called "national security reasons". By the end of the following March it had reopened.
The closure followed an inspection by the CDC of the laboratories that was said to have found leaks and mechanical problems with a new chemical system it had installed to decontaminate wastewater.
The institute was also working with Ebola and agents known to cause the plague.
Just one month before the shutdown, a mysterious respiratory illness broke out on June 30, 2019, at a community one hour's drive from Fort Detrick.
The Greenspring Retirement Community in Fairfax County, Virginia, had had 63 cases of the disease and three deaths by July 15, 2019, local health authorities said.
Many expressed their concerns over Fort Detrick. Carol Krimm of the Maryland House of Delegates was among those who raised questions about the shutdown and asked for more transparency over any health and safety risks the center posed.
In addition, four doctors from the local advisory committee wrote an open letter to condemn the US army's lack of transparency, CGTN reported. Experts warned irresponsible actions by the army make these high-containment laboratories high risk to local residents.
At the same time, the US was going through one of its worst flu seasons, starting from October 2019 to March 2020, which the CDC said had led to 39 million illnesses and more than 24,000 deaths.
Speculation about the laboratory being the origin of the COVID-19 pandemic have also emerged online.
Robert Redfield, then director of the CDC, admitted in March last year that some COVID-19 deaths in the US had been diagnosed as flu-related. Redfield served as the director of the CDC from March 2018 to January this year.
In March last year a petition in which the signatories sought more information on Fort Detrick was posted on the White House website. US politicians have dismissed the concerns about the center as disinformation and conspiracy theories, and at the same time pushed their own claims about the supposed origins of COVID-19.
In fact Fort Detrick is an army base about 80 kilometers northwest of Washington that was established during World War II and became the hub of the US Army's biological weapons research. Bacteria studied in the laboratories there included the highly infectious and deadly agent anthrax.
During World War II the US government ordered 1 million anthrax bombs from the base, according to NPR.