Behind the deadly secrets at Fort Detrick
Share - WeChat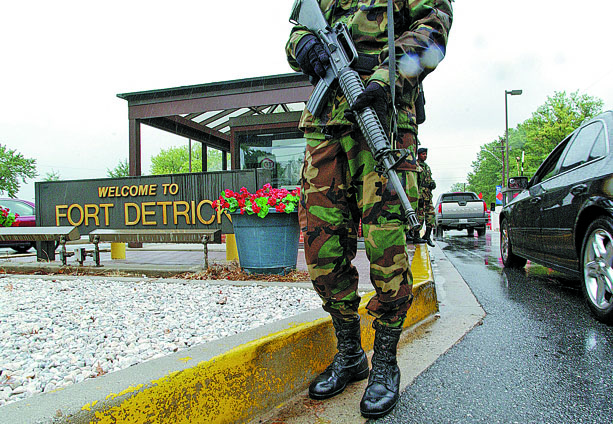 Notorious ties
Fort Detrick has also had close ties with the notorious Unit 731, a biological warfare organ of the Imperial Japanese Army, which conducted horrific human experiments on prisoners of war and civilians in Northeast China during World War II.
Richard Drayton, a Cambridge University history lecturer, has said the US invited Shiro Ishii, head of Unit 731's human experiments, to be a biological weapons adviser at Fort Detrick.
A New York Times report in 1995 said the US wanted the Japanese research data of biological agents for its own possible military use.
In an article in the journal Critical Asian Studies in 1980 titled "Japan's germ warfare: The US cover-up of a war crime", the US journalist John W. Powell noted the similarities between biological weapons developed by the US and those developed by Japan.
"Infecting feathers with spore diseases was one of Ishii's ideas, and feather bombs later became a standard weapon in America's (biological weapons) arsenal," Powell wrote.
From 1946 to 1949 dozens of interviews and studies relating to Unit 731 were conducted in Fort Detrick, according to a CGTN commentary by Yuan Sha, an assistant research fellow at the Department of American Studies of China Institute of International Studies, citing the US National Archives database.
When the Cold War began, the CIA used Fort Detrick to conduct secret mind-control experiments on humans that often involved unwitting US citizens and prisoners, Yuan said.
Under the cloak of "national security" military scientists freely tested cruel and illegal procedures on human subjects while searching for a so-called truth serum, to make prisoners reveal secrets, Yuan said. The project ended in failure and was shut down by the US government in the 1970s.
In the 1960s the base became a site for high-end research facilities, including the US Army Medical Research Institute of Infectious Diseases.
Although the US officially abandoned its biological weapons program in 1969, Fort Detrick has continued defensive research into deadly pathogens on the list of "select agents", including the Ebola virus, anthrax, smallpox and the SARS-associated coronavirus (SARS-CoV).
The laboratory accidents that have happened at Fort Detrick from time to time are part of a long catalog of failures in handling the dangerous pathogens stored there.
Though the closure beginning last year was unusual, it was not unprecedented. In 2009 research at Fort Detrick was suspended when it became known that it was storing pathogens not listed in its database.