Maritime ambitions are outlined at forum
Share - WeChat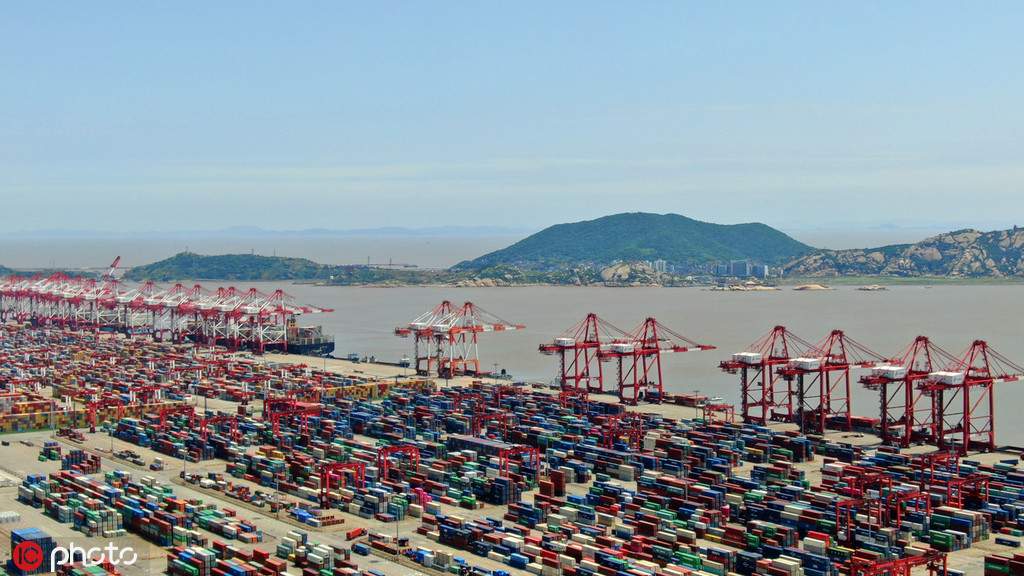 China has been striving to promote the development of the maritime sector, aiming to build a modern international logistics chain that is safe and stable, industry insiders said at an online forum on Sunday.
Government officials, business insiders and enterprise representatives participated in the China Maritime Forum on Sunday, which was the country's 17th National Maritime Day.
The event was scheduled to be held in Kunming, Yunnan province, but went online instead because of the recent discovery of a few cases of COVID-19 in the province.
Zhao Chongjiu, vice-minister of transport, told the forum China will continue to promote connectivity with the world via the ocean by enhancing the operational capabilities of ports and improving the maritime transportation business.
"China will continue to uphold the safe and smooth operation of the global logistics supply chain," he said, adding that the country will also assist in the building of an open, safe and reliable modern global logistics chain.
He said the maritime sector will be the "main force" to promote China's opening-up, help build maritime-related infrastructure in countries and regions involved in the 21st Century Maritime Silk Road and boost China's participation in drawing up rules in global maritime transportation.
The Ministry of Transport said China's ports handled about 14.6 billion metric tons of cargo last year and 260 million containers, ranking first in the world in both.
It said China has strong capabilities in ocean freight and ship construction, as well as a large number of sailors and a big fishing industry.
China's ocean freight and services network now reaches around the world. About 95 percent of Chinese cargo shipments in global trade were handled via ocean freight.
He Jianzhong, chairman of the China Institute of Navigation, called on Chinese people to pay more attention to the ocean, to know the sea, love it and never forget the "blue territory".
"Navigation is no longer a career that only features adventure, but one that will be supported by technology and art in the future. Traditional sails are being replaced by modern fan blades. Wind and solar energy will replace the old energy," he said, adding that more young people will be attracted to devote their wisdom and talent to work in the field.
National Maritime Day marks the first voyage of Zheng He, a renowned navigator from the Ming Dynasty (1368-1644), who went on to make six more.