Shanghai's Fosun signs deal with Taiwan buyers for mRNA COVID vaccine
Share - WeChat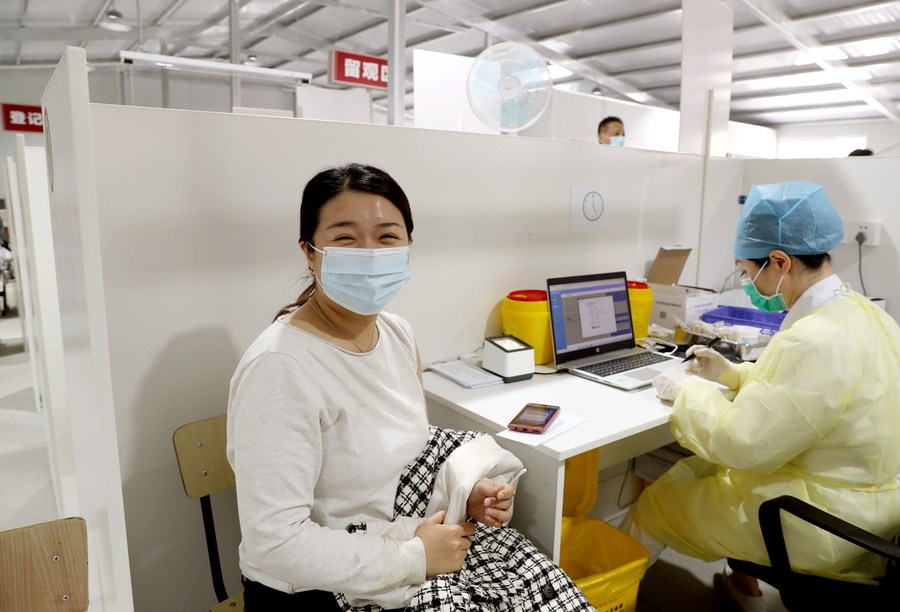 Shanghai-based Fosun Pharmaceutical Group has signed agreements with Taiwan-based Foxconn, the Taiwan Semiconductor Manufacturing Co, and a charity foundation to provide 10 million doses of mRNA COVID-19 vaccines during a major shortage on the island, the company said on Sunday.
The vaccines will be donated by the buyers to the disease control agency in Taiwan for local use, it said.
Shanghai Fosun signed a contract with German company BioNTech in March 2020 to participate in the research and development of vaccines, and owns exclusive rights to distribute them to the Chinese mainland, Hong Kong, Macao and Taiwan.
To resolve the vaccine shortage caused by Taiwan's May outbreak, some counties, cities, enterprises and private institutions have expressed their hopes of purchasing vaccines from Shanghai Fosun.
Foxconn founder and CEO, Terry Guo, said on social media that there was no guidance or interference from mainland authorities on the procurement process, and the purchase was purely a commercial transaction.
"We are glad to see that this vaccine, jointly developed by Fosun and BioNTech, can play a positive role in the prevention and control of the epidemic in Taiwan," said Wu Yifang, chairman and CEO of Fosun Pharma.
He said the company will work with its partners to provide safe and effective vaccines to Taiwan to safeguard the lives, health and safety of Taiwan compatriots and help them return to normal life as quickly as possible.