Priority given to science education among senior citizens
Share - WeChat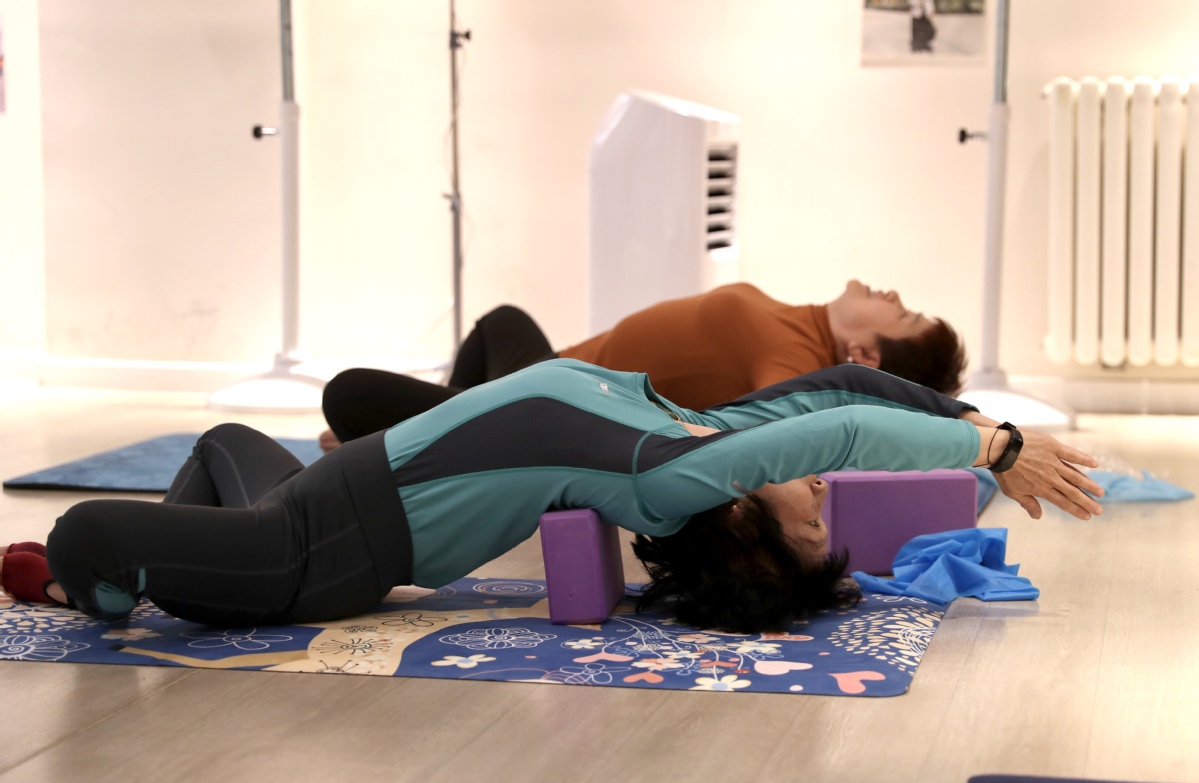 The Supreme People's Procuratorate in March published a major false advertising case in which a company from Jiangsu province, in an alleged effort to dupe older adults, claimed its bottled water contained over 81 minerals that were beneficial to cardiovascular health.
Over 80,000 bottles were sold, and most were purchased by senior customers, who spent a total of 23 million yuan ($3.54 million). An investigation revealed that the water was laced with magnesium chloride, which not only has no health benefits, but also may cause gastrointestinal and heart issues if consumed in large quantities.
Fraudulent health products, wire scams, valueless collectibles, false contracts and financial tips are some of the most common methods of scamming seniors, according to the 2019 anti-scam guideline for the elderly issued by the Beijing Silver Industry Association, an organization dedicated to serving older adults, with the silver in its title being a reference to gray hair.
The guideline states that adults age 65 and above who live alone are most susceptible to these scams. This is further complicated by the fact that only 3.52 percent of people between the age 60 and 69 are scientifically literate, which is far lower than the 10.56 percent national average, according to the China Association for Science and Technology.
To combat these issues, the State Council, China's Cabinet, highlighted the importance of improving scientific literacy among older people in the National Action Plan for Scientific Literacy 2021-2035. Meng Qinghai, vice-president of the CAST, said it is the first time this demographic has garnered such attention in relation to this subject.
"Now that there are over 264 million people above 60 in our country, the aging population and rapid development of technologies have exposed various issues caused by the lack of scientific literacy in this demographic," Meng said.
"We need to help them enjoy the convenience and benefits of technologies and improve their ability to collect, identify and use information so that we can effectively tackle these scams," he added.
The action plan urges schools and nursing homes for the elderly to enhance health and technology education. Various media and grassroots communities should also disseminate information to help older adults live healthier lives.
Meanwhile, seniors can be both beneficiaries and contributors to science communication, and there should be programs that can take advantage of their knowledge, help them serve as consultants and think tank contributors and promote scientific literacy, the plan said.
Li Zhihong, director of policy research at the China National Committee on Aging, said many older experts and scientists in their 60s are relatively healthy, and they have the time, energy and passion to share what they know with the public.
"The new programs will ensure these experts can keep contributing to their communities. It is a win-win for society," he said.
Xinhua contributed to this story.