China launches last Tianlian I-series satellite
Share - WeChat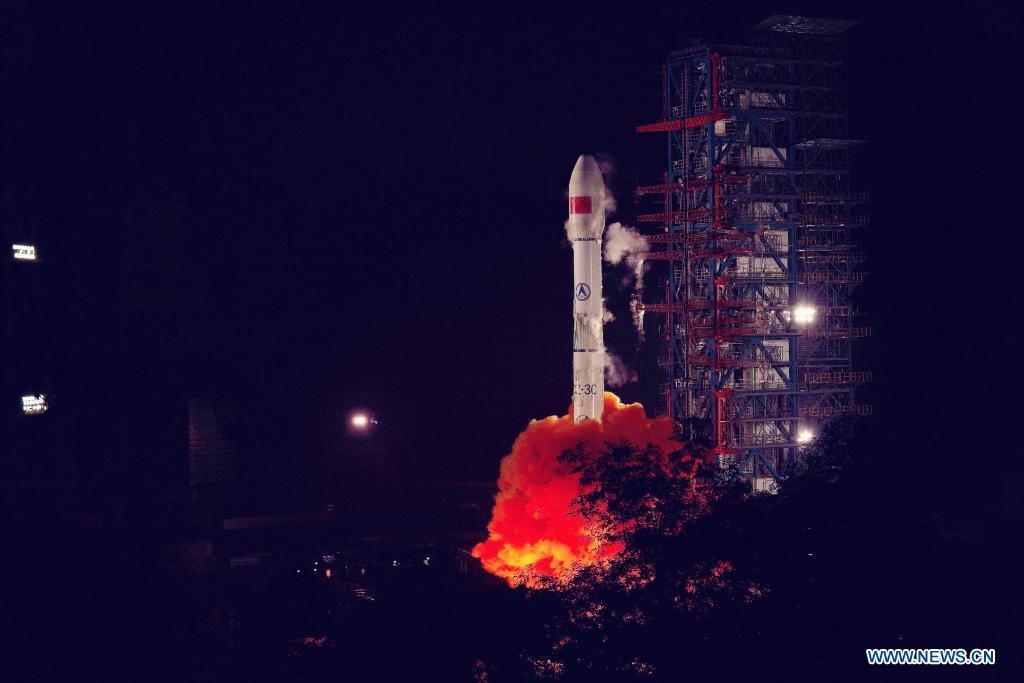 China launched the last satellite in its Tianlian I relay spacecraft series late Tuesday night, which also marked the finale of the country's DFH-3 satellite platform.
A Long March 3C carrier rocket blasted off at 11:53 pm at the Xichang Satellite Launch Center in Sichuan province and then placed the Tianlian I-05 satellite into a geostationary orbit, according to China Aerospace Science and Technology Corp, the country's leading space contractor.
The State-owned conglomerate said in a statement that the satellite is the fifth and last member of the Tianlian I fleet, the nation's first-generation data relay spacecraft.
It is expected to work for at least seven years. Its service will further improve the country's capability of relaying signals between satellites and ground control, the statement noted.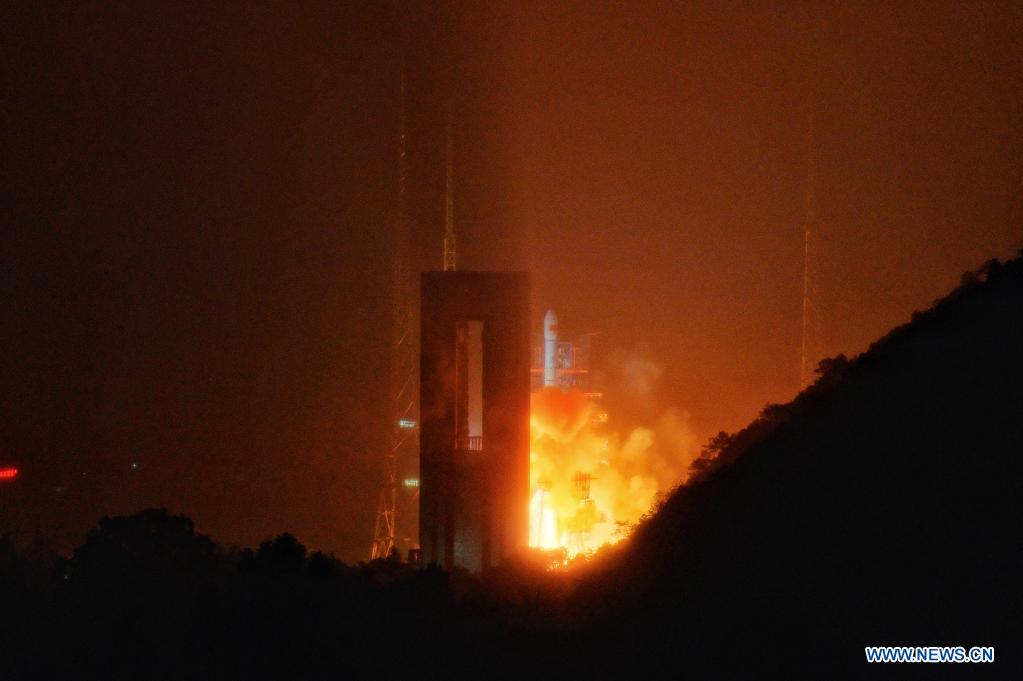 China began to establish its own space-based data relay system in April 2008 when the first satellite in the Tianlian I series was launched from Xichang. The Tianlian I-01 is still operating in orbit, extensively outliving its designed life span.
In July 2012, China became the second country, after the United States, possessing non-stop relay capability for its space-based infrastructure after the Tianlian I-03 was deployed into space to join its two predecessors to form a basic system with global coverage.
In March 2019, China launched Tianlian II-01, the first of its second-generation data relay satellite.
Currently, the Tianlian network consists of six spacecraft – five of the Tianlian I and one in the Tianlian II series. Sources close to the system's development said the Tianlian II-02 and Tianlian II-03 will be deployed soon.
Compared with the first-generation model, Tianlian II satellites feature stronger capabilities, heavier carrying capacity and longer life spans, according to Zhao Hong, chief designer of the Tianlian II-01.
"Because of its newly developed antennas, the data transmission speed of the new-generation type is twice that of the first generation," Zhao said.
Tianlian II satellites can serve more spacecraft and have a larger operational range, he added.
Tianlian has served several important space functions such as rendezvous and dockings between spaceships and space stations and video link between astronauts and people on the ground.