Replacing oil wells with forests thanks to drilling advances
Share - WeChat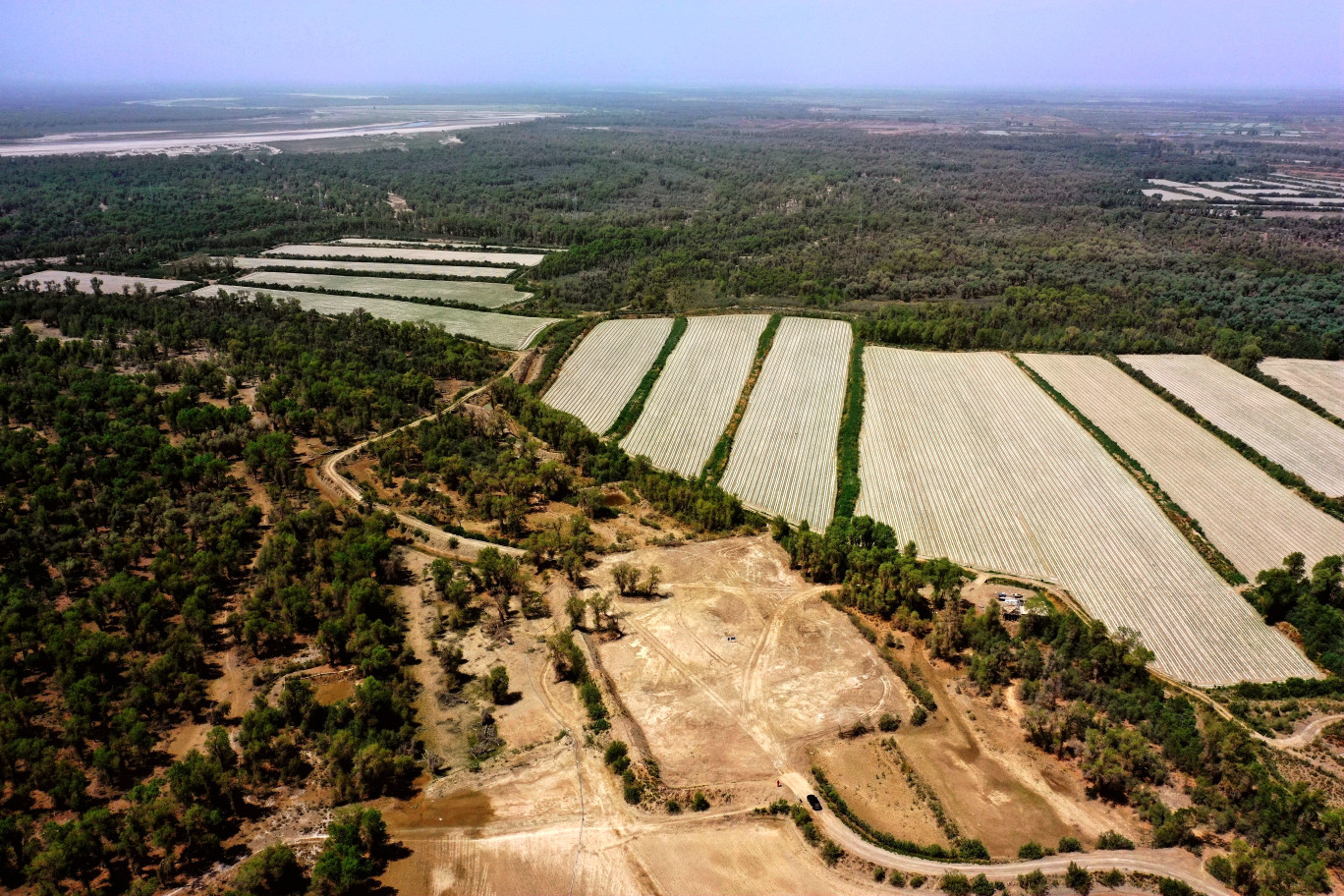 According to a social responsibility report released on June 16 by China Petrochemical Corp's Northwest Oilfield, 105 oil wells in nature reserves in the middle and upper reaches of the Tarim River in the Xinjiang Uygur autonomous region had been shut down to protect biodiversity by the end of last year.
The branch of oil giant, Sinopec Group, noted that it has been running a three-year project to turn former oil production areas into forests since 2018, and that a 542-kilometer oil and gas pipeline network, 16 surface stations and 105 oil wells have been taken out of service as part of environmental protection measures.
The company replaced the former installations in the Tarim Basin with desert poplar, rose willow, sacsaoul and other drought-enduring plants. "We will lose some 600,000 metric tons of crude oil every year as a result of shutting the 105 wells, but the cost is worth it to have a better environment," said Huang Chunjian, vice-manager of Northwest Oilfield's Quality, Safety and Environmental Protection Department.
When it comes to striking a balance between the exploitation of resources and the protection of biodiversity and the environment, the company does have the right to drill, but Huang said that it is making continuous effort to improve energy efficiency and reduce the emission of pollutants.
"We use low-carbon facilities and adopt environmentally friendly techniques for the construction of oil and gas installations, and rigorously test for pollutants and waste gas and control emissions," he said.
Last year, the Northwest Oilfield produced 6.7 million tons of crude oil and 1.91 billion cubic meters of natural gas, and has invested around 2.23 billion yuan ($345 million) in eco-friendly projects over the past three years. According to the report, 4,417 tons worth of standard coal equivalents were saved by the company last year as it invested more than 47 million yuan in energy-saving measures.
In addition, it has made breakthroughs in exploring and exploiting gas and oil from high-pressure, high-temperature wells.
The company is now able to discover and exploit abundant sources of natural gas and crude oil from wells in the Shunbei oil and gas field in the Tarim Basin.